Comments:
A lot of cracking throughout the new snow. This also was the first day skiing Provo this season that I did not notice any collapsing, which is interesting because just last week I was hearing anywhere from about 4 to 8 collapses in just a few hours.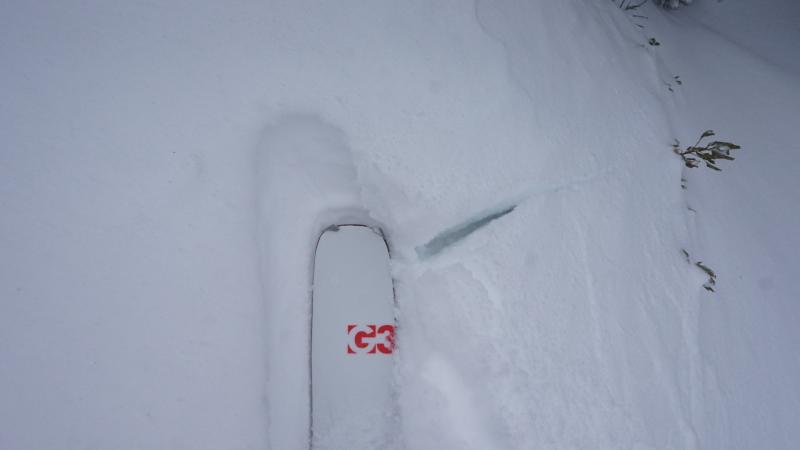 This photo shows the whole snowpack at about 8500 feet on an east aspect on Maple Mountain in the Provo Mountains. The bottom foot is still the lingering faceted snow from early on in this season. Just looking at it with my eye, it seems like it is recovering decently and rounding out.
This last image shows a long running sluff on a pretty mellow slope. Nothing crazy, but notable nonetheless.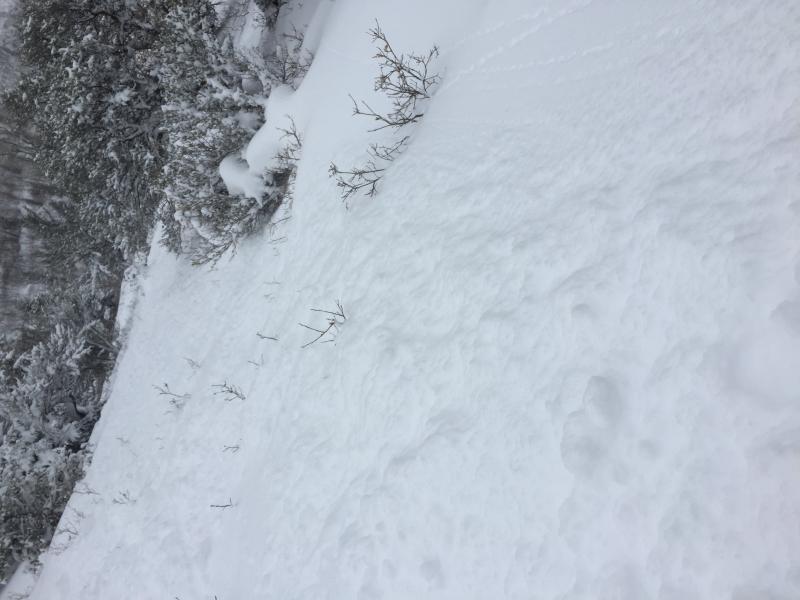 Snow Profile Coordinates: