Forecast for the
Provo Area Mountains
Issued by Drew Hardesty for
Monday, March 25, 2019 - 7:22am
The avalanche danger will rapidly rise to CONSIDERABLE for wet avalanches on all steep sunlit slopes today with sun and warming.
Natural and human triggered wet loose and wet slab avalanches are certain on east, then south, then west facing slopes...and even include low and some mid elevation northerly terrain. AVOID BEING ON OR BENEATH STEEP SUNLIT SLOPES BY THE TIME THEY'VE BECOME WET AND UNSTABLE.
ADDITIONAL KEY POINT FOR TODAY: Don't sluff your bro or the road below.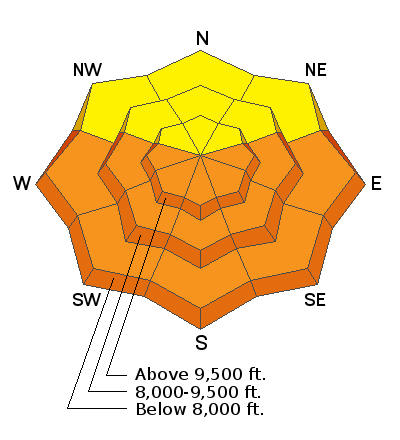 Learn how to read the forecast
here