Forecast for the
Ogden Area Mountains

Issued by Trent Meisenheimer for
Sunday, December 10, 2023
Across all upper elevations, you will find a
MODERATE
avalanche danger for wind-drifted snow where soft slabs 1-2 feet deep could be sensitive to the weight of humans.
---
The avalanche danger is MODERATE on steep west-to-north and east-facing slopes above about 8,500' where it's possible to trigger a slab avalanche that could break 1-3 feet deep and hundreds of feet wide because of a buried persistent weak layer.
Natural avalanches are unlikely, while human-triggered avalanches are possible.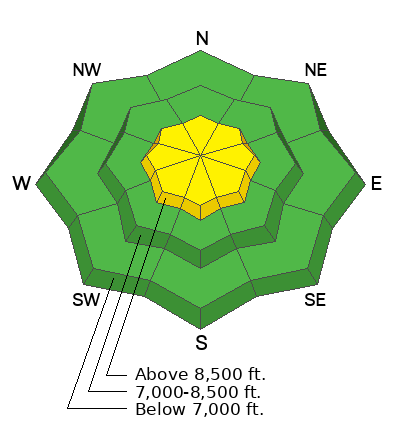 Learn how to read the forecast
here