Current Conditions:
Thank you to all of our supporters and everyone who helped out by providing me with information about avalanches up in our mountains!
Springtime avalanche danger is generally not as dangerous as it is earlier in the winter. However, people still do get caught in avalanches occasionally in the Spring. Here are some typical springtime conditions to watch out for.
NEW SNOW: Always pay attention to any new avalanches or cracking within new snow after springtime storms. The biggest factor is wind blowing new snow into sensitive drifts. These are most sensitive as they are forming and directly afterward. The next thing to consider is warming of the new snow especially the first time the sun heats it up. This often causes wet avalanches within the new snow
RAPID WARMING AND RAIN: Any time we see a significant jump in temperature especially if it's prolonged over a few days can make the entire snowpack become unstable. Hard rain on the snowpack can do the same thing. I would not be surprised to see natural avalanches that break into weak sugary snow near the ground once that weak snow gets heated up. The good news is that this won't likely happen for a few more weeks and by then it's unlikely anyone will be up on the slopes that may release.
PHOTO BELOW: Example of a wet avalanche that broke to the ground in Ephraim Canyon on April 7 after rain and warm temps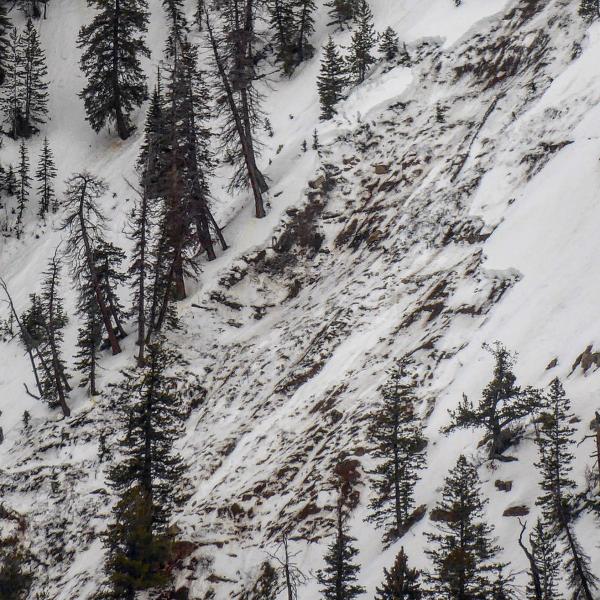 DON'T LET YOUR GUARD DOWN!! Continue to follow all regular mountain protocol. Always carry the proper avalanche equipment. Only put one person on steep avalanche prone slopes at a time and don't regroup at the bottom of steep slopes.
Good luck and I'll see you next season!
Rose: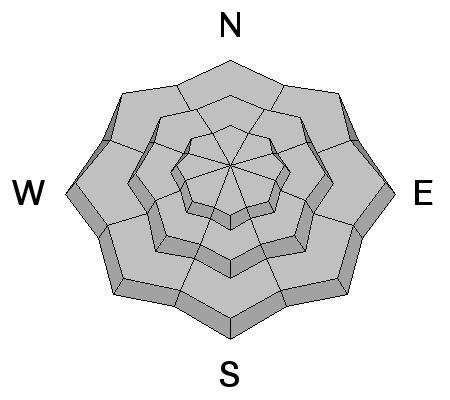 Rose: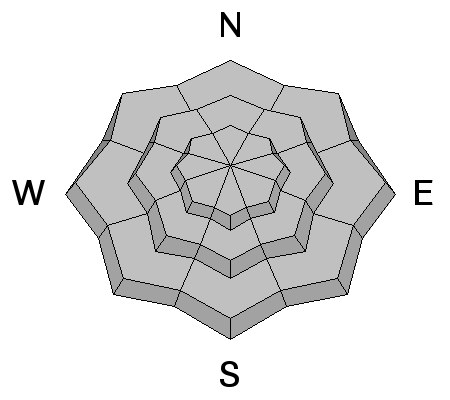 Rose: