Forecast for the
Uintas Area Mountains

Issued by Craig Gordon for
Sunday, February 5, 2023
A solid looking shot of snow and wind changes the avy danger today-
The day starts with MODERATE avalanche danger on mid and upper elevation, leeward slopes in the wind zone. Human triggered avalanches are possible, especially on steep wind drifted slopes facing the north half of the compass.
As the storm evolves, avalanche danger bumps up a notch and should reach CONSIDERABLE by days end. Human triggered avalanches become LIKELY on steep slopes with recent deposits of wind drifted snow.
Southerly winds blast the south half of the compass where you'll find LOW avalanche danger with human triggered avalanches UNLIKELY.
---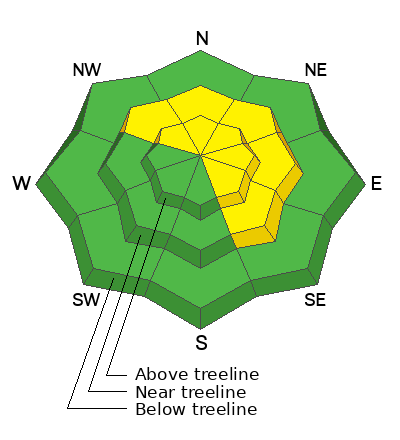 Learn how to read the forecast
here