Forecast for the
Uintas Area Mountains
Issued by Craig Gordon for
Wednesday, January 23, 2019 - 3:02am
DECEPTIVELY TRICKY AVALANCHE CONDITIONS CONTINUE ON THE EASTERN FRONT
In the wind zone at and above treeline, you'll find you'll find CONSIDERABLE avalanche danger. Human triggered avalanches are PROBABLE on all steep wind drifted slopes, particularly those with an easterly component to their aspect. Any avalanche that breaks into deeper buried weak layers near the ground will result in a scary and very dangerous avalanche that will instantly ruin your day.
MODERATE avalanche danger exists on steep, lower elevation slopes facing the north half of the compass and human triggered avalanches are POSSIBLE.
Here's your exit strategy.... low elevation south facing terrain still has cold snow and a generally LOW avalanche danger.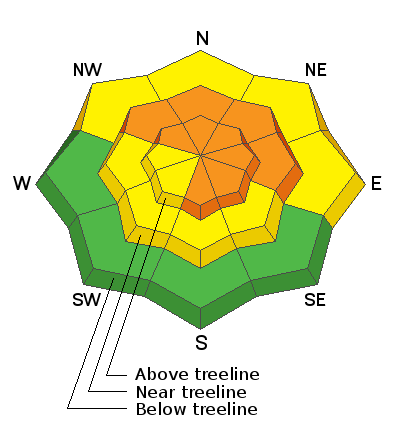 Learn how to read the forecast
here