Description:
Use normal caution while traveling in the backcountry. Remember, all members of your party need to carry and practice with beacon, probe, and shovel. Continue to cross steep slopes and potential avalanche paths one-at-a-time, while the rest of the party watches from a safer place.
Spring snowstorms will initially cause increased danger of storm snow and wind slab avalanches, and warming temperatures after a storm will cause an increasing danger of loose wet avalanches entraining saturated snow. You can avoid most springtime avalanche issues if you get an early start, and leave steep terrain before it heats up in the middle of the day. Prolonged warmth, especially with nighttime temperatures above freezing, or significant rain on snow could create more dangerous wet slab avalanche conditions.
Avoid being on or under steep slopes with saturated snow.
Spring conditions video:
Current Conditions: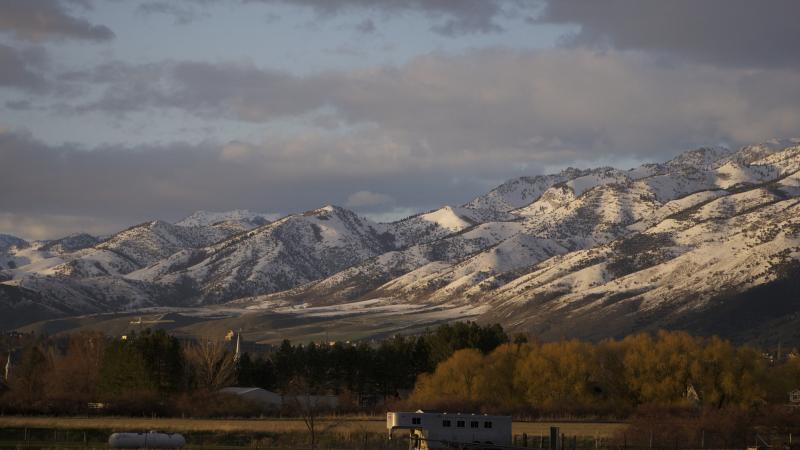 There is still plenty of snow up high, but getting there is an issue. Please do your best to limit resource damage. Stay on roads and avoid riding over bare ground, melted out meadows, and sage brush.
Recent Activity:
Spring conditions mean getting an early start. When the snow starts to get saturated with direct sun and/or daytime heating, it's time to call it a day, at least on steep slopes. This recent observation from the Double Top area is a great example of just that. 
Bottom Line:
We're done issuing danger ratings, and you'll have to evaluate conditions in the backcountry based on weather. In the springtime, conditions are fairly predictable. Snow storms bring an increase in potential for wind slab and storm snow avalanches. As the fresh snow is warmed it is prone to loose wet avalanche activity. Prolonged warmth, very warm temperatures, poor overnight refreezes, and/or rain-on-snow may lead to more dangerous loose wet and wet slab avalanche conditions.
Avoid steep drifted slopes and those with saturated surface snow.
Stay off and out from under ridge-top cornices.
Evaluate snow and terrain carefully.
General Announcements:
Episode 7 of the UAC Podcast "Mastery and False Mastery - An Interview with 'Big' Don Sharaf" is live. With a snow career spanning over 30 years, Don has enough mileage in the mountains to have learned a thing or two, including the profound value of humility when staring into the face of the dragon. Listen in on our conversation about the idea of mastery and if such a thing can exist in the avalanche world. Check it out on ​the UAC blog, ITunes, Stitcher, or wherever you get your podcasts.
The UAC has new support programs with Outdoor Research and Darn Tough. Support the UAC through your daily shopping. When you shop at Smith's, or online at Outdoor Research, REI, Backcountry.com, Darn Tough, Patagonia, NRS, Amazon, eBay  a portion of your purchase will be donated to the FUAC. See our Donate Page for more details on how you can support the UAC when you shop.
Benefit the Utah Avalanche Center when you buy or sell on eBay - set the Utah Avalanche Center as a favorite non-profit in your eBay account here and click on eBay gives when you buy or sell. You can choose to have your seller fees donated to the UAC, which doesn't cost you a penny Check it out on ITunes, Stitcher, the UAC blog, or wherever you get your podcasts.
Now is a great time to practice companion rescue techniques with your backcountry partners.  Here's our rescue practice video.
 EMAIL ADVISORY: If you would like to get the daily advisory by email you will need to subscribe here.
Remember your information can save lives. If you see anything we should know about, please help us out by submitting snow and avalanche observations. You can also call us at 801-524-5304, email by clicking HERE, or include #utavy in your Instagram.
This advisory is from the U.S.D.A. Forest Service, which is solely responsible for its content. This advisory describes general avalanche conditions and local variations always occur.
Rose: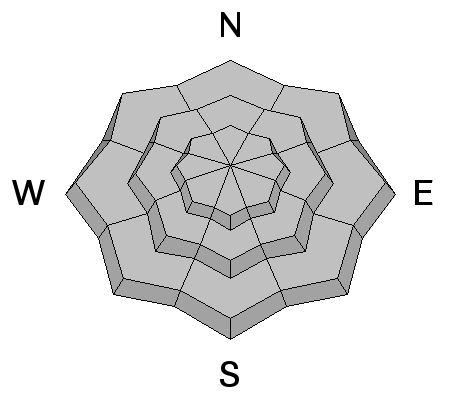 Rose: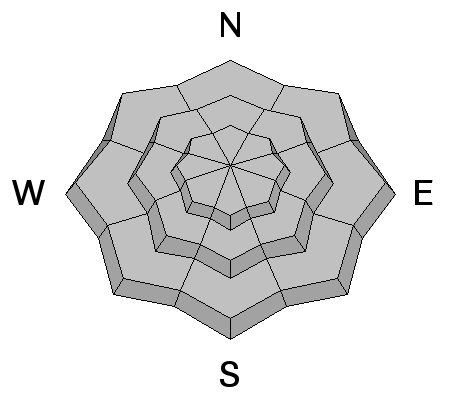 Rose: