Forecast for the
Salt Lake Area Mountains

Issued by Nikki Champion for
Wednesday, March 22, 2023
The avalanche danger is CONSIDERABLE at all upper and mid-elevation slopes where periods of heavy snowfall and strong winds will create dangerous avalanche conditions today. The high winds will continue to form unstable slabs of wind-drifted snow at all mid and upper elevations. Both loose snow and slab avalanches may be possible within the different layers of new snow from the past few days.
---
During any periods of higher snowfall rates (greater than 1" per hour), avalanches will be easier to trigger.
If the snowfall rates spike the avalanche danger is going to spike as well.
Watch for any signs of instability such as cracking and sluffing.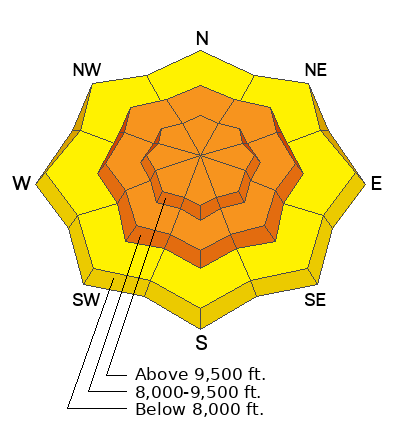 Learn how to read the forecast
here