Description:
When cold, dry snow becomes wet for the first time, it almost always means wet sluffs (loose snow that fans outward as it descends).
Larger wet slab avalanches can happen when melt water percolates through a layered, winter snowpack for the first time especially after 3 days of strong melting combined with no refreeze at night.
Luckily, wet avalanches usually don't last forever because after a few days of percolating melt water, all the layers in the snow disappear and the snow becomes homogenous and dense, turning into a stable summer-like snowpack. Typically, this cycle of instability maturing into stability occurs first on the south facing slopes in early spring, then progresses to the east and west facing slopes in mid spring and finally by late spring, the upper elevation north facing slopes go through a wet avalanche cycle.
Finally, glide avalanches occur regularly in spring as the entire snowpack slides slowly on the ground like a glacier until they suddenly release into a full-depth avalanche. These occur regularly on steep rock slabs and occasionally on steep grassy slopes. Notorious glide avalanche locations include places Stairs Gulch or the rock slabs in Broads Fork, which you should always avoid in spring. Avoid crossing under any slopes with telltale glide cracks in the snowpack. Remember they come down randomly, even at night.
The bottom line for wet avalanches: Get out early and get home early. Get off of--and out from underneath--any slope approaching 35 degrees or steeper when the snow becomes wet enough to not support your weight. Warning signs may include:
Roller balls (pinwheels) in new snow that is getting wet for the first time
Natural or human triggered wet sluffs
Small sluffs fanning out into larger slides, or running long distances
Punchy or collapsing crusts
Cornices breaking off
Several days of strong melting combined with no refreeze at night
Any of these signs mean it's time to head home, or at least change to an aspect with cooler snow. Remember, even "smaller" slides can be dangerous in high-consequence terrain, such as above a terrain trap, trees, rocks, cliffs or a long, large avalanche path. Plan your trip to have a safe exit back to the car. (You can always click on the "I" button next to the avalanche problem icon for more information.)
Special Announcement:
Regular avalanche forecasts with avalanche danger ratings have ended. We will continue to post all observations so please keep sending those in.
Ski areas are closing and each has a different uphill travel policy. Remember that areas open to uphill travel are no longer doing any avalanche mitigation work and must be treated as backcountry terrain.
Reminder - If you have not filled out the UAC website survey, please take a few minutes to do so. This survey will provide us valuable user feedback on the current UAC website. We will use this feedback to identify and prioritize changes that will help improve your user experience on the UAC website. Please respond to this survey by May 18, 2018.
Our goals for the website improvement project are to
Simplify the website making it easier to find information
Make the site fully responsive providing a better user experience from mobile devices
Make some changes to our menu and forecasts to standardize with other avalanche centers in the US
Be sure to mark your calendars - join us for the 25th!!! Annual Fall Fundraiser Party at Black Diamond on Thursday, September 13 and the Utah Snow and Avalanche Workshop at Snowbird Saturday, October, 27.
Thanks to all of you who have sent observations this season. Crowd-sourcing is the most valuable information we get. Other avalanche centers all over the world are modeling our program. And special thanks to all the Utah avalanche professionals: ski areas, Utah Department of Transportation, Powderbirds and Park City Powder Cats.
Thanks to Randy Graham and the National Weather Service who provide office space, weather forecasting, tech support and great company.
The Utah Avalanche Center is a partnership between the Forest Service and the non-profit Utah Avalanche Center. On the Forest Service side, thanks to unwavering support from our former boss Larry Lucas (now retired), Forest Supervisor Dave Whittekiend, the rest of the Uinta-Wasatch-Cache National Forest, Brian Murdock and Michael Diem of the Manti-La Sal National Forest and the financial support from Chris Hartman of the Forest Service Intermountain Region. Two thirds of the Utah Avalanche Center funding along with the awareness and education programs comes from the non-profit Utah Avalanche Center (Executive Director Chad Brackelsberg, employees Bo Torrey, Greg Gagne, Paige Pagnucco, Paul Diegel, and Trent Meisenheimer, interns Ian Nelson and Lily Wolfe, and Board of Directors Reid Persing, Rich Mrazik, Kate Bowman, Ted Roxbury, Steve Achelis, Mike Brehm, Michael Brill, Al Richards, Liz Pederson, Tyler Hansen, Nicole Sumner, Caitlin Hansen, and Jacob Splan.
Direct funding comes from longtime partners, Utah Division of Parks and Recreation, Utah Division of Emergency Management, Salt Lake County and a grant from the Wyoming Recreational Trails Program (grants from both Wyoming and Utah Recreational Trails Programs).
Generous support in the form of donated lift tickets and daily observations comes from Ski Utah, Alta, Brighton, Beaver Mountain, Deer Valley, Powder Mountain, Snowbasin, Snowbird, Solitude, Sundance, and Vail Resorts.
Sponsors who donate to the Friends of Utah Avalanche Center are too numerous to list here but you can find them on our Sponsors Page.
And special thanks to all of you who donate directly to the Utah Avalanche Center and attend the gargantuan fall fundraiser generously provided by our longtime supporter, Black Diamond and their employees. We couldn't do this without your support.
Current Conditions:
This does not mean the end of avalanches. Spring storms and warm temperatures may make avalanche danger rise. If you scroll down, we provide some general avalanche advice to follow for typical spring weather patterns and we provide a series of other links you can use for current conditions and mountain weather.
A full list of mountain weather stations can be found HERE.
The most recent observations can be found HERE.
Watch this video about things to watch for in the spring.
Description:
We almost always get several winter-like snow storms in April and May. Treat each storm just like you would in winter. Avalanches can occur within the new snow typically from 1) low density layers deposited during the storm, 2) high precipitation intensity during a storm and 3) from wind slabs created during the storm.
It's easy to test the new snow as you travel by jumping on small test slopes to see if they avalanche or just dig down with your hand to see how well the new snow is bonding. Snow can change dramatically in both space and time so never let your guard down. Especially avoid any steep slope with recent wind deposits, which are almost always dangerous.
Practice usual backcountry protocol, go one at a time, never travel above other people and practice all the usual risk reduction measures and low-risk travel ritual you learn in avalanche classes.
General Announcements:
CLICK HERE FOR MORE GENERAL INFO AND FAQ
The UAC has new support programs with Outdoor Research and Darn Tough. Support the UAC through your daily shopping. When you shop at Smith's, or online at Outdoor Research, REI, Backcountry.com, Darn Tough, Patagonia, NRS, Amazon, eBay  a portion of your purchase will be donated to the FUAC. See our Donate Page for more details on how you can support the UAC when you shop.
Benefit the Utah Avalanche Center when you buy or sell on eBay - set the Utah Avalanche Center as a favorite non-profit in your eBay account here and click on eBay gives when you buy or sell. You can choose to have your seller fees donated to the UAC, which doesn't cost you a penny
This information does not apply to developed ski areas or highways where avalanche control is normally done. This advisory is from the U.S.D.A. Forest Service, which is solely responsible for its content. This advisory describes general avalanche conditions and local variations always occur.
Rose: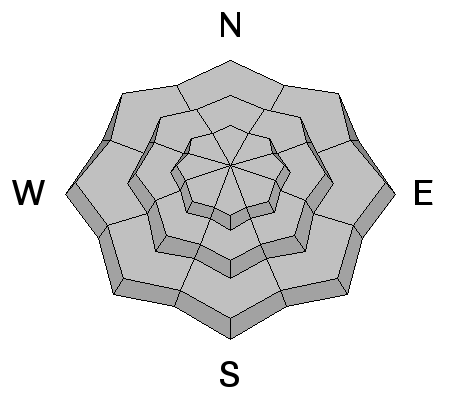 Rose: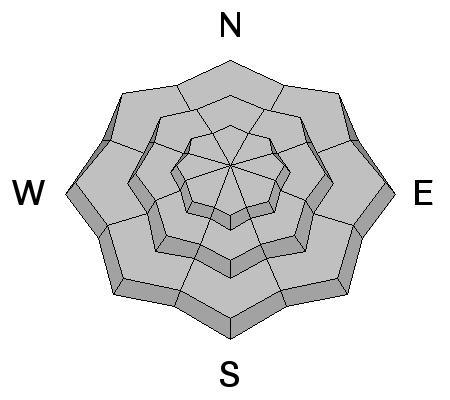 Rose: