Forecast for the
Salt Lake Area Mountains
Issued by Evelyn Lees for
Friday, December 14, 2018 - 6:34am
The avalanche danger is MODERATE on mid and upper elevation slopes facing northwest through easterly, and on upper elevation west and southeasterly facing slopes. Slab avalanches could break 2 to 4 feet deep, failing near the ground on weak, sugary facets.
Old wind drifts can still be triggered on steep slopes, and any new soft drifts from the afternoon winds will be easy to trigger.
Wet loose sluffs can be triggered on steep, sunny slopes if the snow becomes damp, serious if they push you over a rock band or into a gully.
Good news – Wednesday's storm did a good job covering the old, tracked and worn out snow surface, and once again there's plenty of excellent – and safer – riding on southerly and lower angle slopes.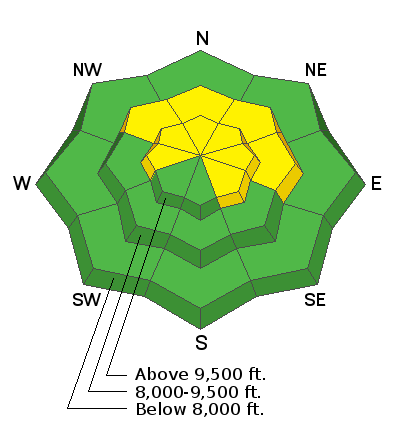 Learn more about the ratings
here