Comments:
No profile today, on many aspects, each storm has become part of the underlaying crust.
Photos below:
1. Isolated soft cracking with a slight bit of movement, none shooting.
2. The slope I backed off of, 1' of hollow facets at the base of a 48" snow pack.
3. Thin, lumpy (almost like moguls) snow pack @7,500', the crust is making it easy to travel.
4. Terrain and wind affect, the surface was a bit thick in this area (8,400'), looking down from photo 2.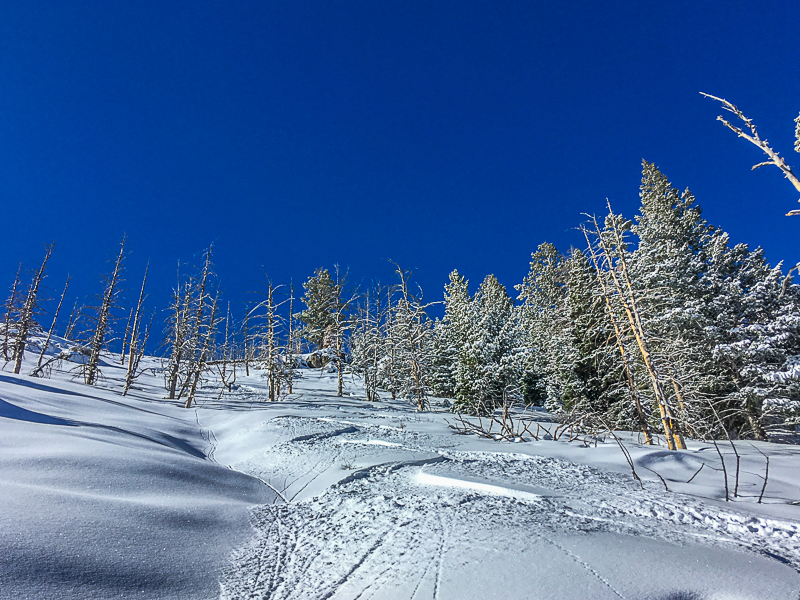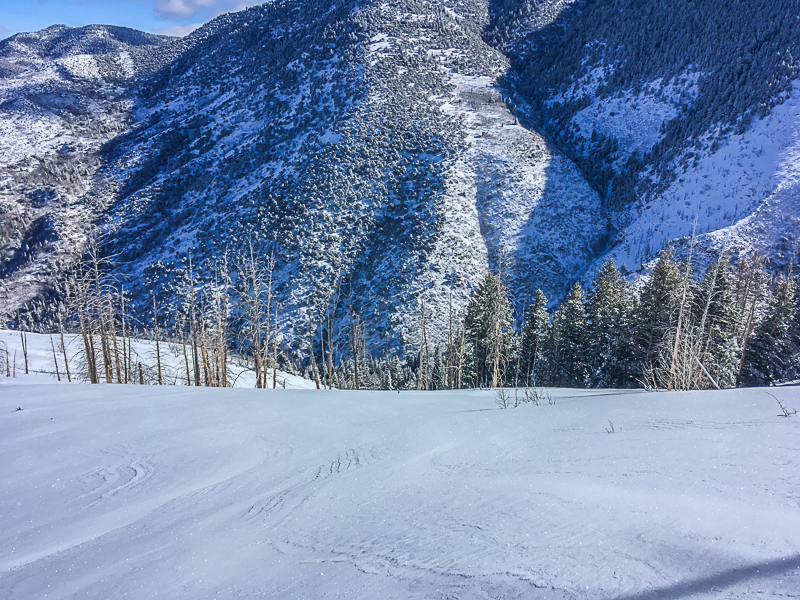 Overall a low danger below 8,000', moderate elsewhere with the exception of considerable on upper elevation north aspects above 8,500'.
Snow Profile Coordinates: