Comments:
Alta Guard Monthly Temp Data:
Avg. Dec Temp: 27.2 (Warmest December since 1980) Avg. Jan Temp: 27.3 So Far for Feb: 30.4
Looks like we will be falling into a coastal classification for the Alta Guard weather station unless we get some very cold weather the next two months. Far different story however from last years coastal weather around the range. Similar warm temps but warm and dry not warm and wet.
Pic. 1 Graupel pooling in typical locations.
Pic 2. Sucker holes throughout the afternoon.
Pic 3. Quick look at the the sandwich of crusts on South aspects at 9384'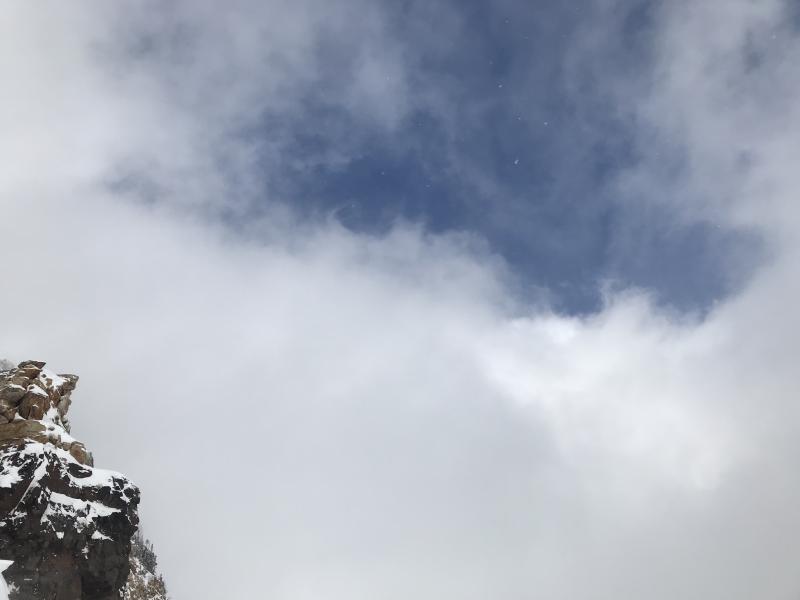 Snow Profile Coordinates: