Comments:
Dug in two locations on W and SE aspects around 9900 feet. Both pit locations were mostly shaded from direct sun.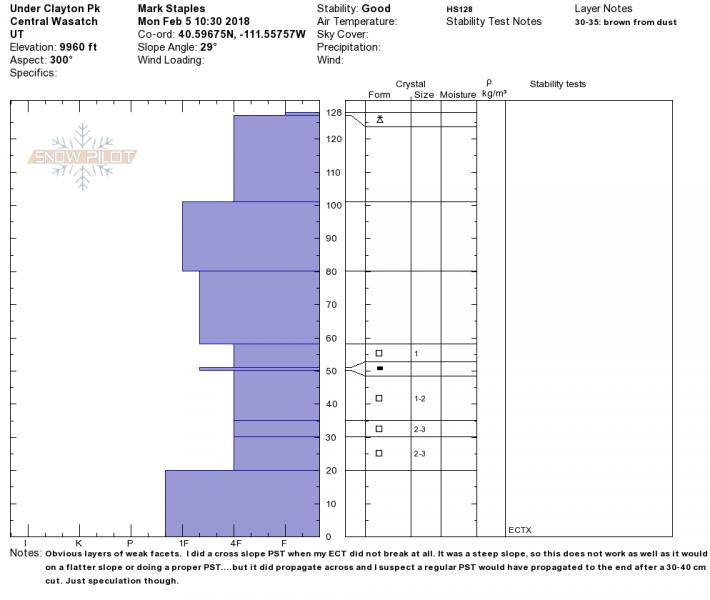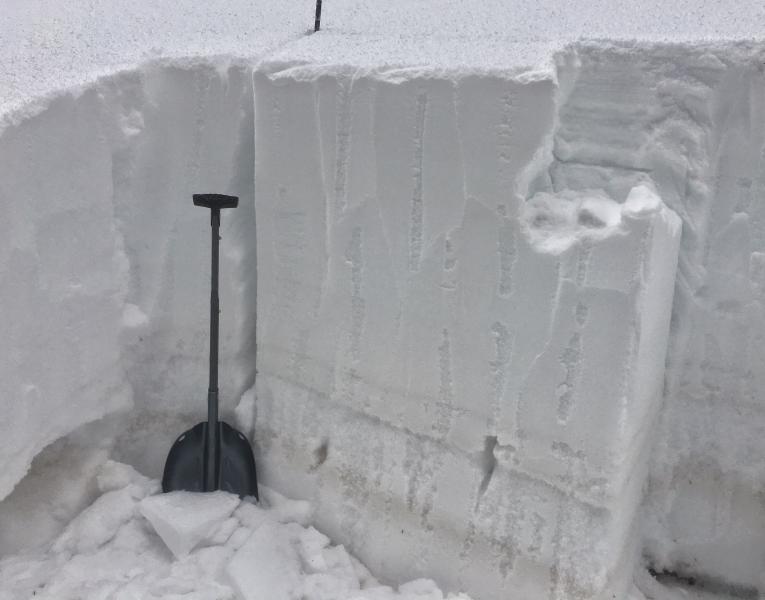 Pit below was on the South side of 10420 near Clayton Peak.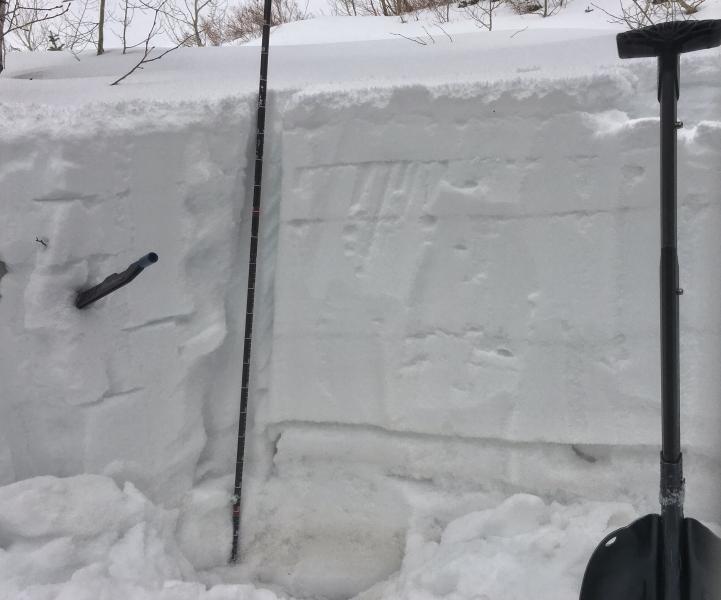 An inch or so of graupel fell yesterday. Photo shows how it can't stick to steeper slopes.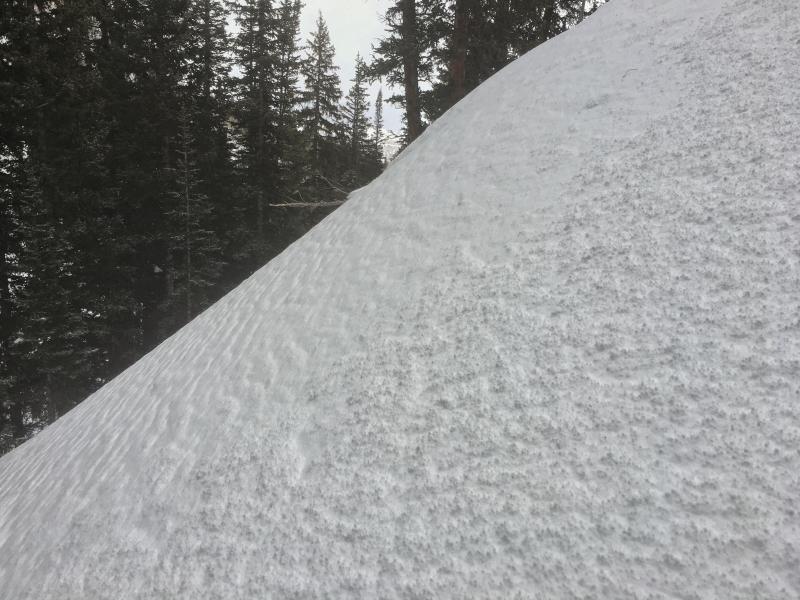 Snow Profile Coordinates: