Comments:
HS is about a foot in this area. Facets at base are overlain by a knife-hard crust directly above top of glove. Upper 1" is a wind slab. This area is very variable and is often scoured. Crust is supportable for skiing.
Overall HS ranges from 12-18"
Photos below:
1&2 - Examples of wind slabs in quick ECTs
3 - Surface cracking
4 - Wind affect in skin track on short re-hikes.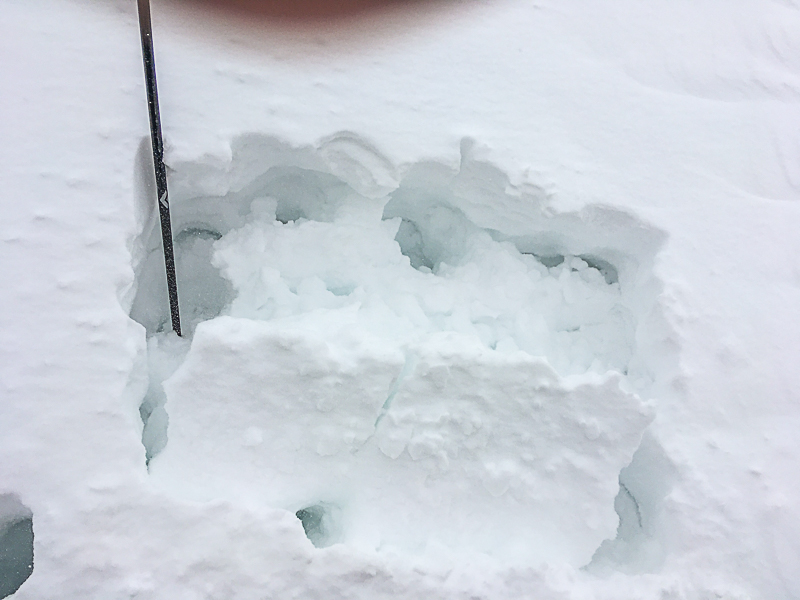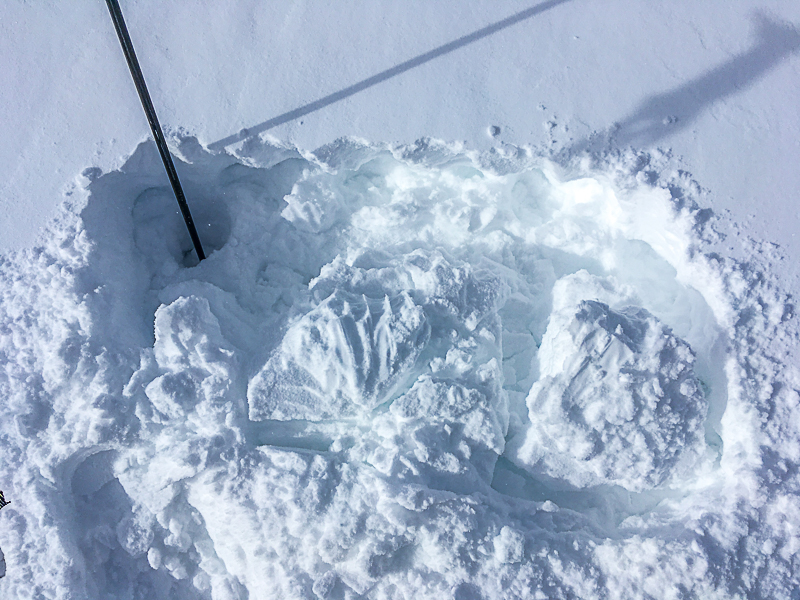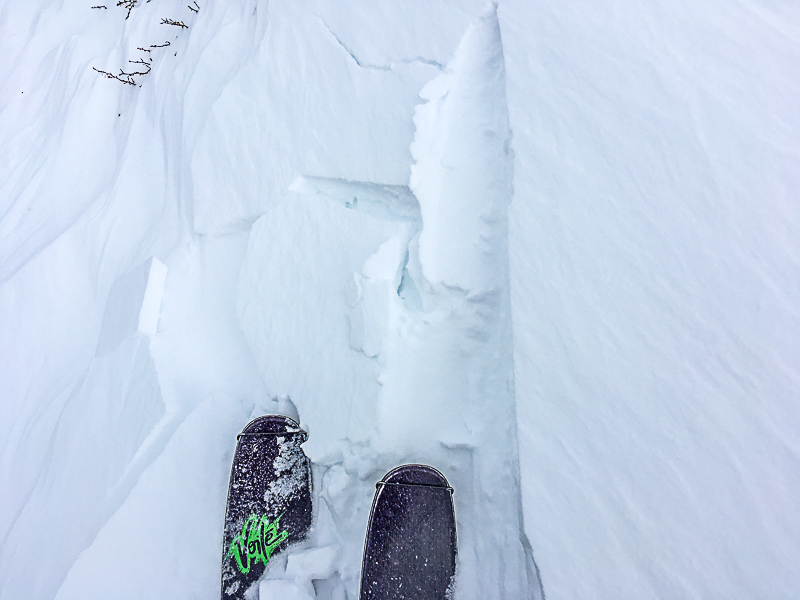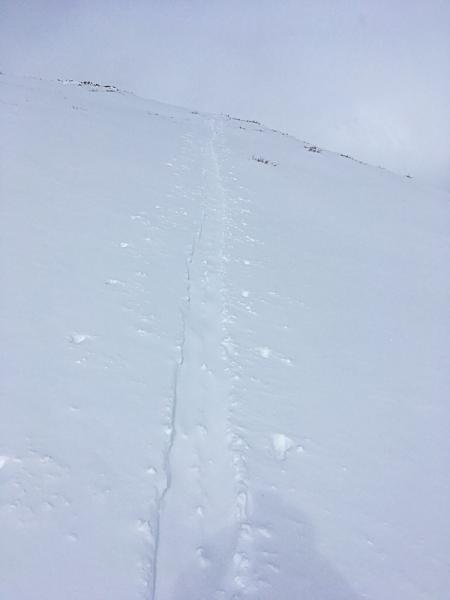 Photos below:
1 - Mt. Holly on left and Lake Peak in background.
2- Typical terrain near Eagle Point, Mt. Holly in background.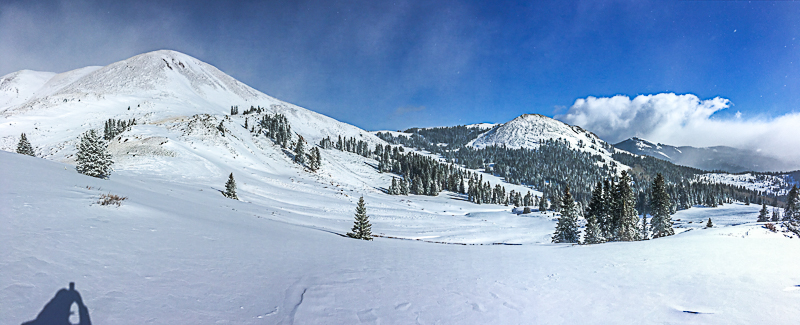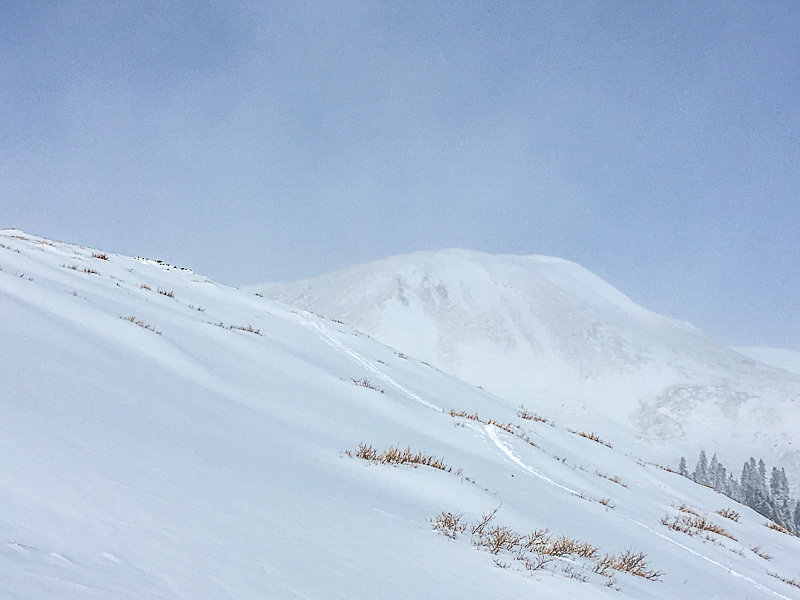 If anyone wants to get in touch with me about snow/avalanche questions in SW Utah, I can be reached at swutbcski@gmail.com. I would be happy to walk anyone through the observation process. All observations are appreciated.
Eagle Point is trying hard to open but the lack of snow is stopping them, it is not from lack of effort. They are located on private land and do not permit skiing on closed runs.
Overall I was surprised by the general lack of reactivity in the snow pack, it was not for the lack of prodding.....That being said, I did see enough hints to be able to call the hazard considerable at and above treeline. Moderate below tree line.
Snow Profile Coordinates: