Comments:
In this location, the snow was wind protected enough to not have formed a slab. That said, the old snow was so weak that the column for the compression test failed on isolation.
Although this location has held snow since early October, I did not note the facet crust sandwich that I saw at Guardsman Pass and in Days Fork. Instead, the bottom most part of the snowpack was pretty firm.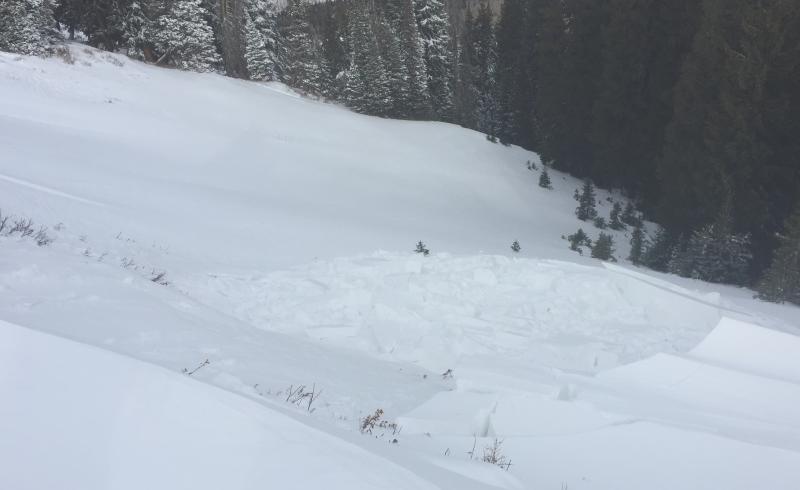 This windslab was triggered from above with very little effort. In contrast to where we dug our pit, the wind had formed an obvious slab which when combined with weak existing snow, made for an easy avalanche.
Snow Profile Coordinates: