Went to look at east and west facing today. West held stout crusts. East at the higher elevation here looked similar to north facing.
Weaknesses noted:
Recent likely diurnal faceted snow now buried a few cms beneath last night's inch of new and a thin wind skin.
Considered facets above the Thanksgiving crust but found a good bond.
Facets beneath the crust and for the next 10-15cm below remains the significant weak layer.
Have little doubt things will flush to or just above the ground with any significant storm.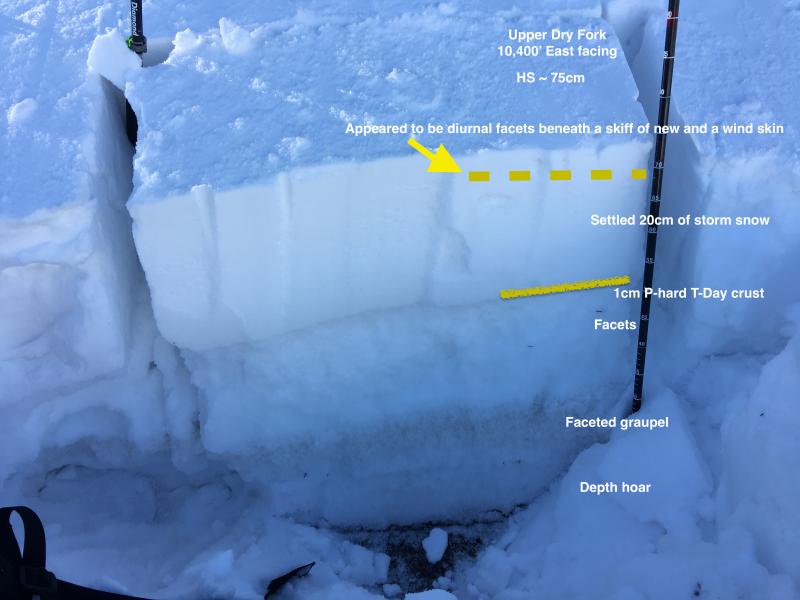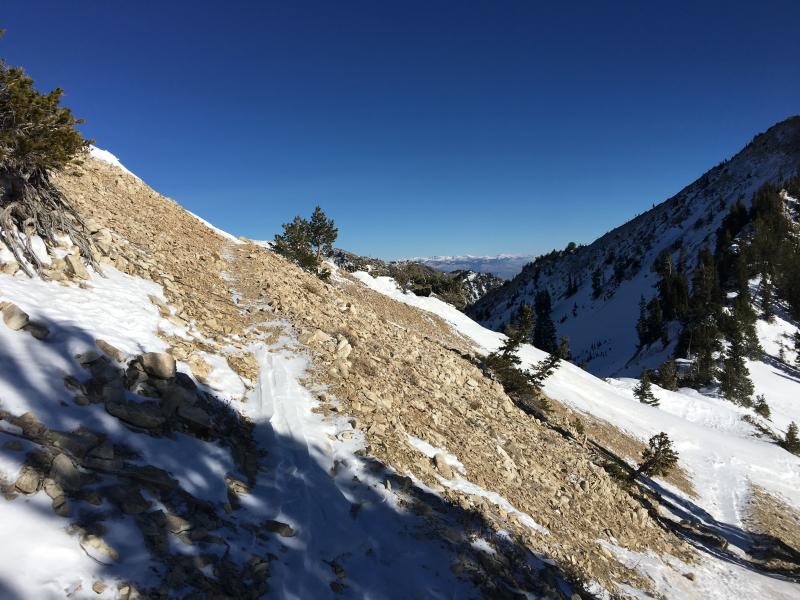 Snow Profile Coordinates: