Comments:
The storm on Saturday started with rain,which saturated the underlying snow. Temperatures dropped during the storm and the snow fell "right side up" or heavy and dense below and nice and light up high. The saturated early November snow is developing a solid crust, now capping weak snow below...
I did get propagation with ECT test, failed on small damp facets just below saturated layer.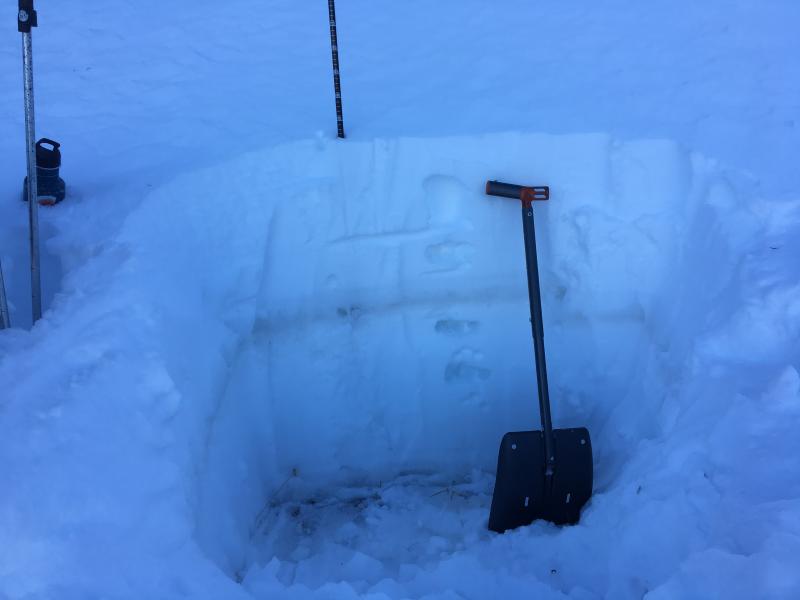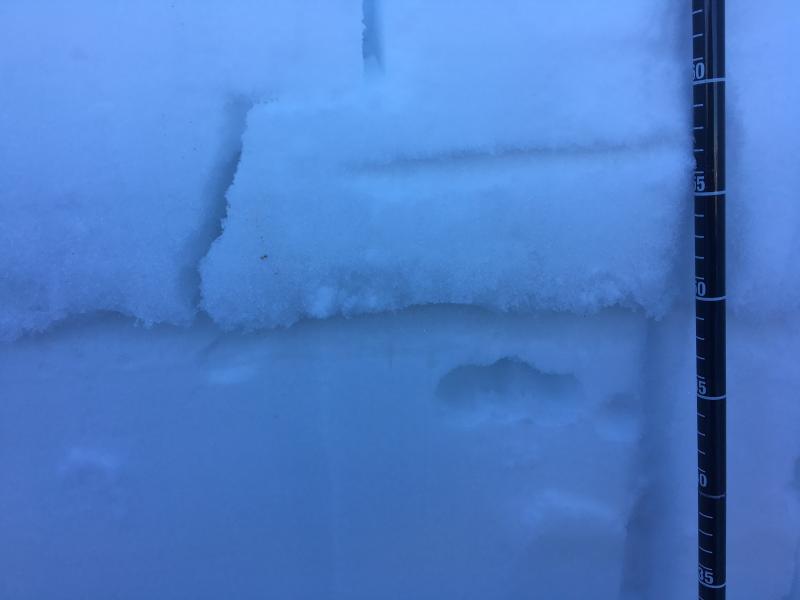 e evidence of a small natural avalanche from during the storm in East Miller Bowl... A wind slab, 1' deep by 50' wide, running around 400' vrt.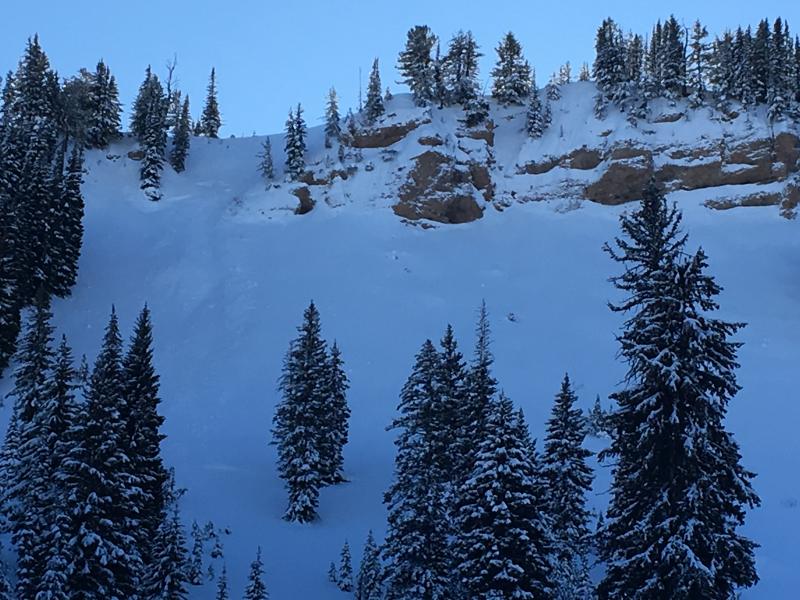 I found good coverage, even on the ridge. The fresh surface snow was wind affected and I noted some ongoing drifting.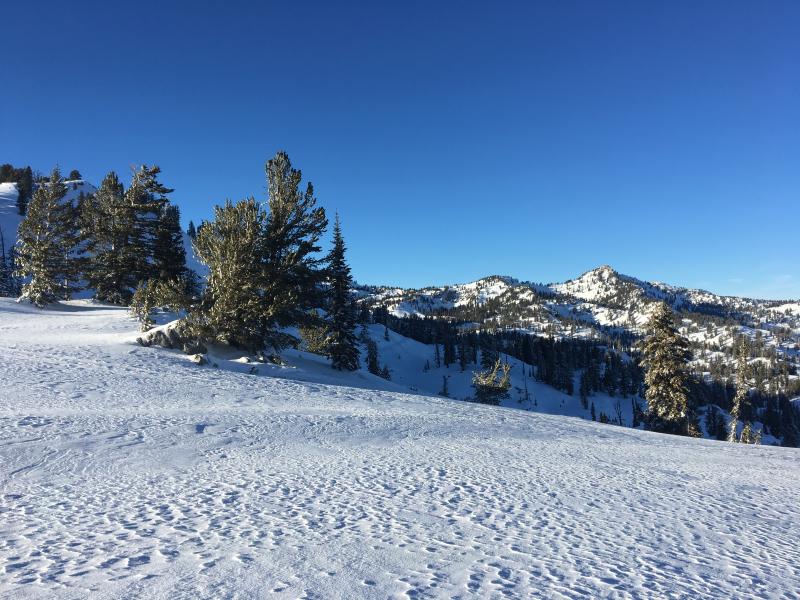 Snow Profile Coordinates: