Comments:
My party did trigger a 10" average storm slab under a rock band. Did not really investigate but I would guess that grauple pooling. Dr. Smith has a really good video mine isn't as good. Snow did come in very right side up which is nice. Tommorw should be more low density skiing lake effect snow.
Reports from Cutler
Amazing skiing,
It was snowing all day. Light winds in the morning with little to no evidence of transport in the morning . Still a few spots where the bottom was crunchy. By 12 the winds picked up and snow was blowing and drifts forming. Wind slabs started to form. 8-14 new snow depending on the place. Oh yeah and the skiing was good! Real good! (Benny B)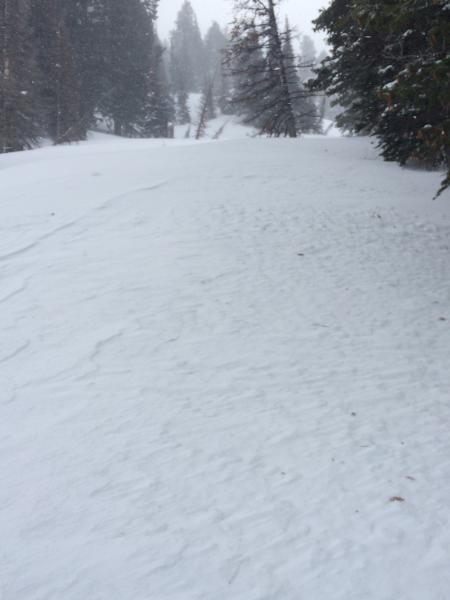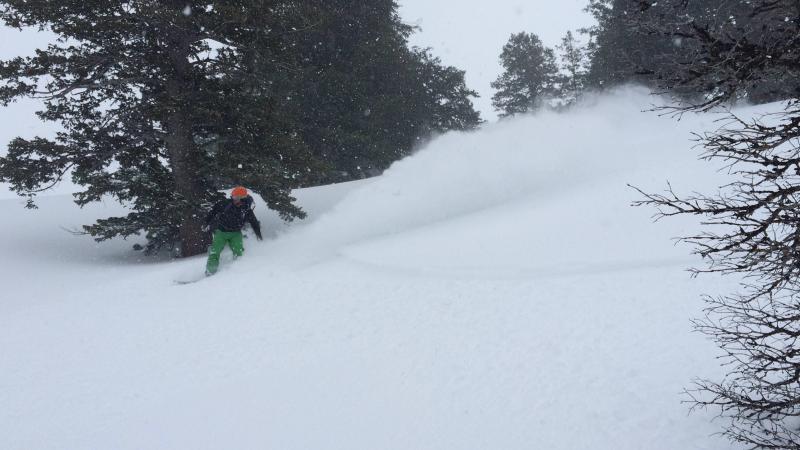 Considerable at upper elevation if we get post frontal winds. Moderate lower unless something crazy happens with precip over night that I am not seeing.
Snow Profile Coordinates: