Comments:
HS=115 cm.
HST = 40 cm sitting on a solid base of frozen melt forms, it looks like the rain permeated all the way to the ground. Interface at the snow saw.
ECTN, photo below.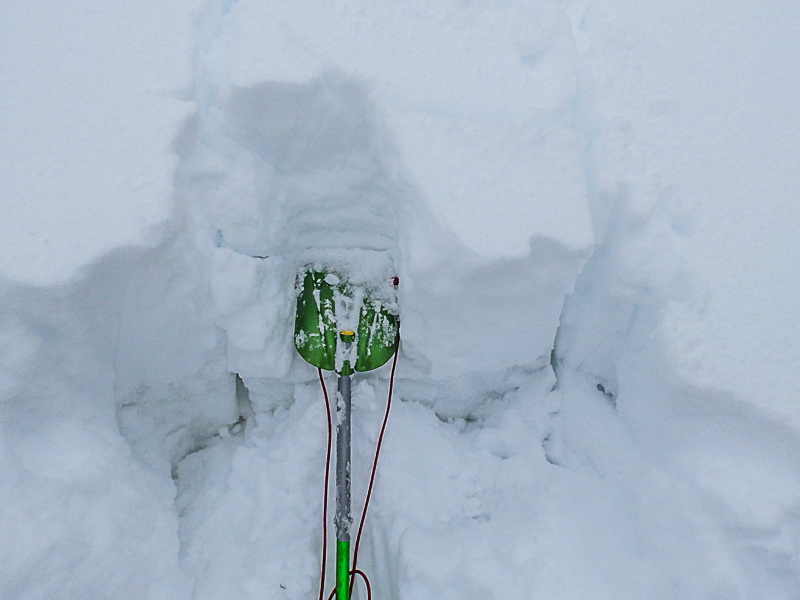 I went to this area to avoid the hazard and wallow that I found at higher elevations during the last 2 days. Overall there is a low hazard in this area but this would not be the case in any area that contains wind drifted snow. I would still base the overall hazard for upper elevation areas based on what I observed during the last two days.
Low danger in sheltered areas below 9,500 and considerable danger above 9,500.
Snow Profile Coordinates: