Comments:
Plow triggered side cut slides to the ground or to the facets around the 12/16 rain crust.
Natural or sympathetic 2' deep and 250' wide on ESE in lower Primrose Cirque 7500' or so .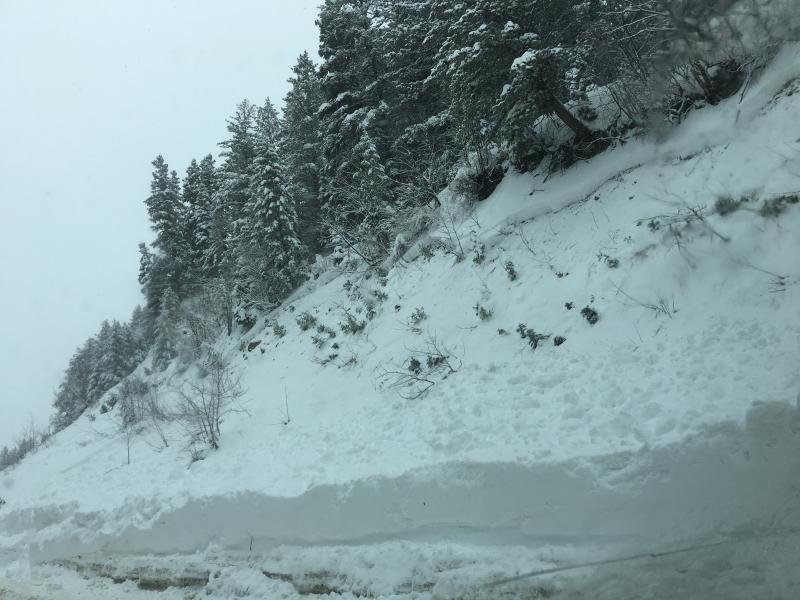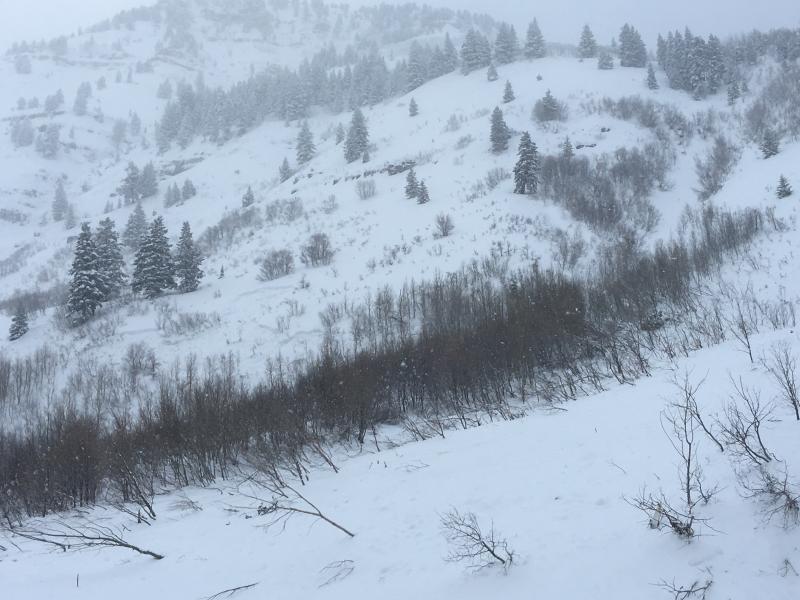 another view of the persistent slab avalanche; possibly natural; possibly sympathetic to natural off the UFO Bowl/Primrose ridge
Primrose Cirque would have been a death trap overnight: naturals out of NE chute of Elk Point overrunning the standard hiking trail; and further up-canyon an ESE slide path takes out small trees and running over toward the other debris from Elk Point.
Theater in the Pines avalanche path - debris runs to within a few hundred yards of the aspen grove parking lot.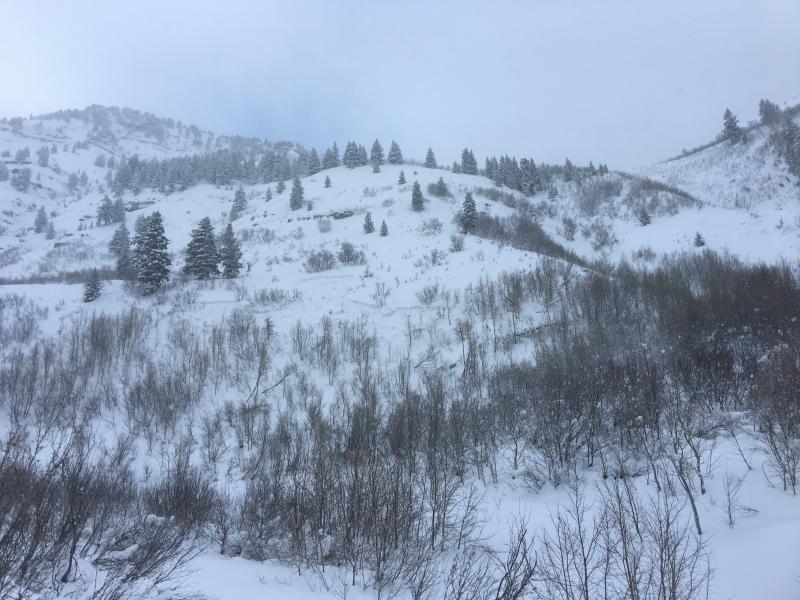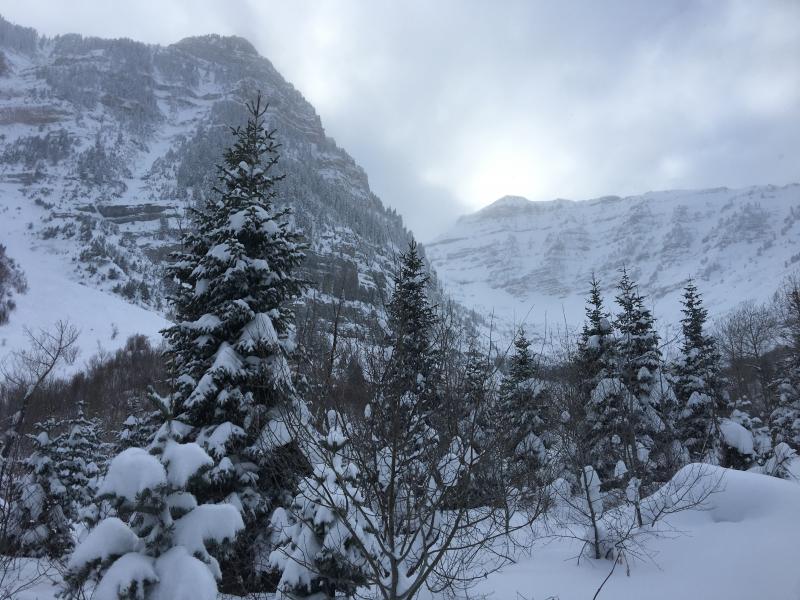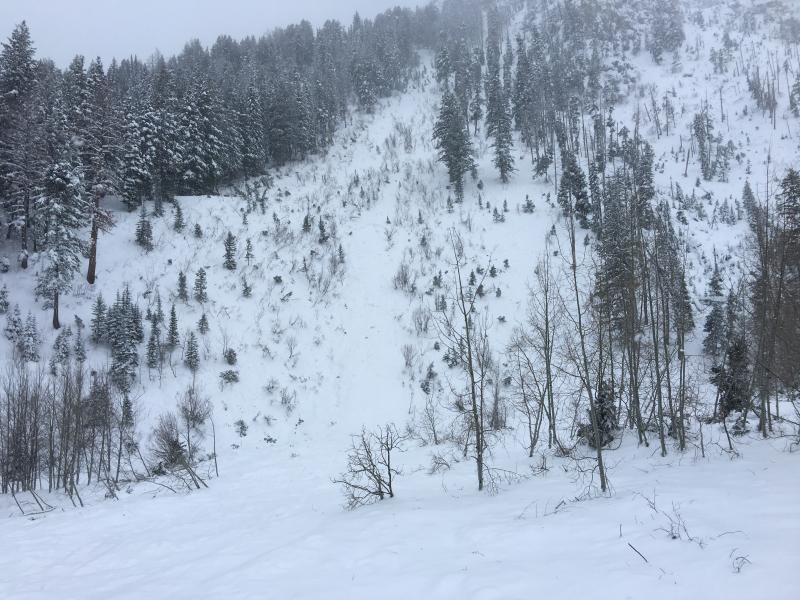 Snow Profile Coordinates: