Location Name or Route:
Pahvants - Cedar Spring Canyon
Comments:
Thin but solid profile. HS-(25-26)", The basal 5" or so consists of a degrading 1 finger recrystalized granular (2mm or so) melt forms. No facets. The upper 20 or so inches grades from 2 finger at the base to 4 finger near the top. Capped with 1-2" of fluff.
I did see some facets on more northerly and sheltered aspects but nothing alarming.
I made it to about 9200' in this area upper areas were a bit more scoured and thinner. I choose a protected area for the profile.
Photo below, typical aspen terrain with a 3-hour approach after driving in 4WD to 6,400'.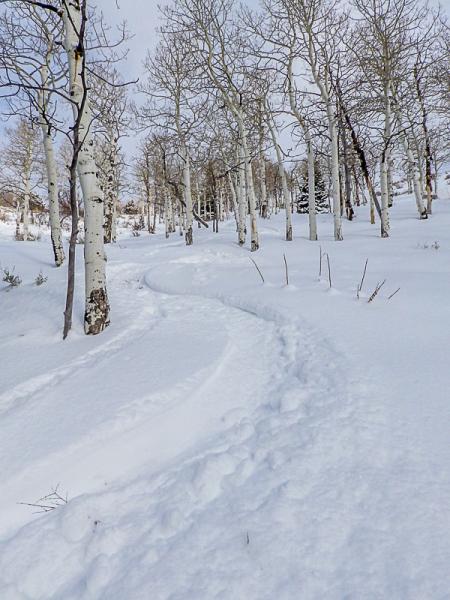 Hazard is low in this area but I wold say an overall hazard of moderate.
Snow Profile Coordinates: