Comments:
A few layers of slabs consisting of 1F hardness snow. Weakest layer here was the 4F graupel (3+mm) intermixed with scattered but sharp 2-4mm stellars. This layer was down 55cm here, and was the 1/14 interface. Surface hoar coated the surface in open areas. Test results were:
CTM SC x2
ECTP 21
PST 35/100 (End)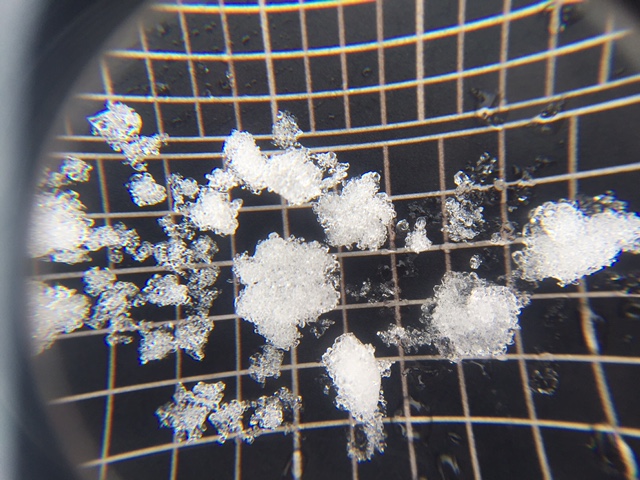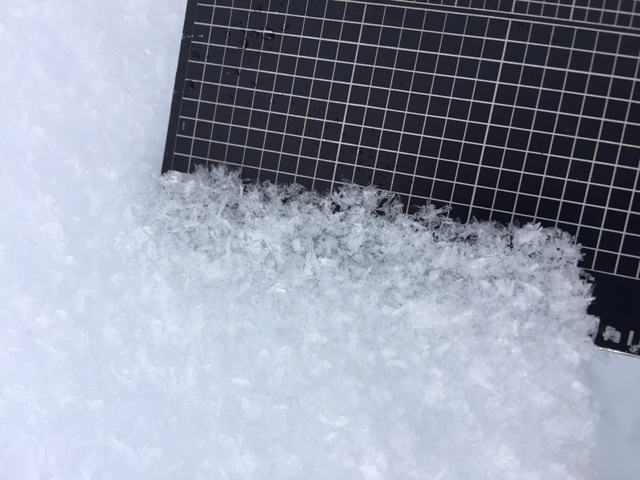 With such a progressive storm track, it has been somewhat difficult to keep accurate tabs on the snowpack. The obvious has been in the avalanche observations. What I saw today was a mixture of deep weak layers, presumably basal facets have been acting up with incremental loading, and the 1/14 interface (which likely ranges from 40cm to 100cm deep depending on aspect, elevation, and which part of the range.
Photos:
1. Pt 10626, ENE aspect south of Box Elder into Wide Hollow.
2. NE-SE terrain off Pt 11036 south of White Baldy. The crown wrapped around to below the mid slope cliffs on R if you look carefully.
3. E facing off upper Cascade Cirque.
4. SW facing terrain, lower SR-92 corridor (6200ft)
5. Lost Creek debris from eastern most bowl (SE at 9800ft)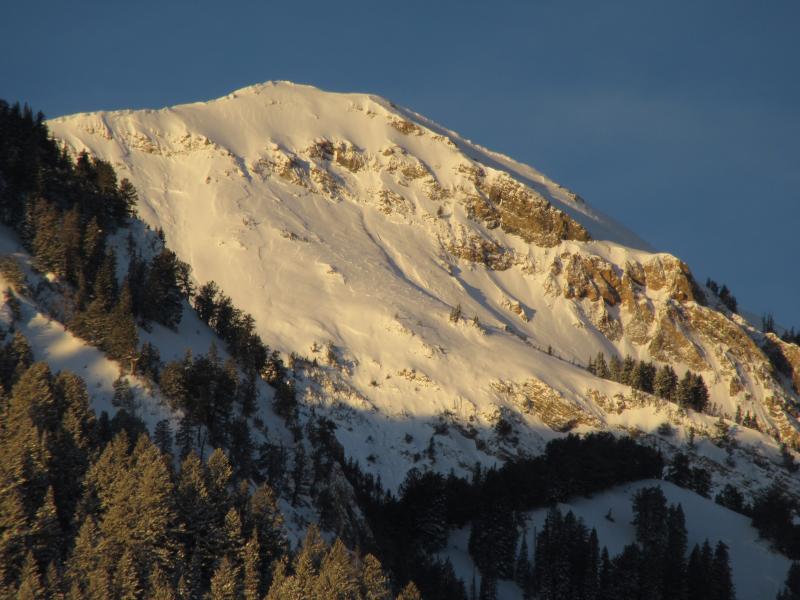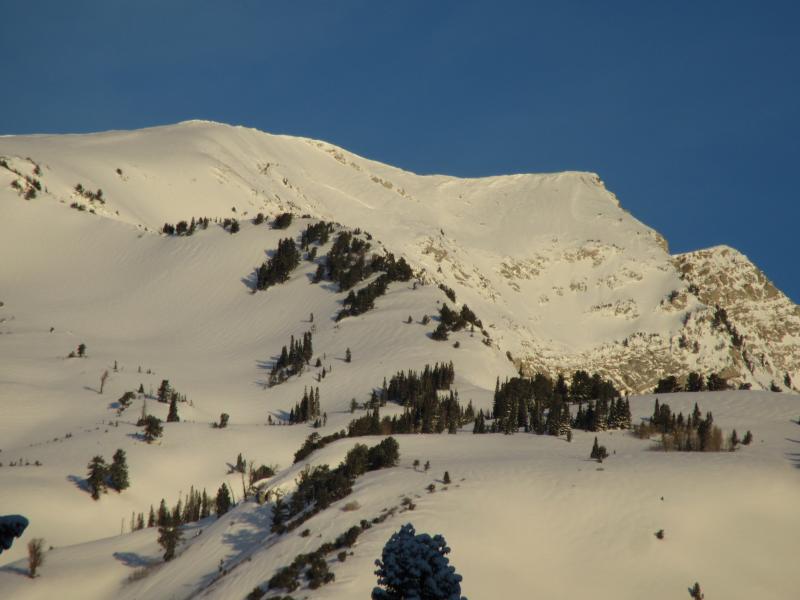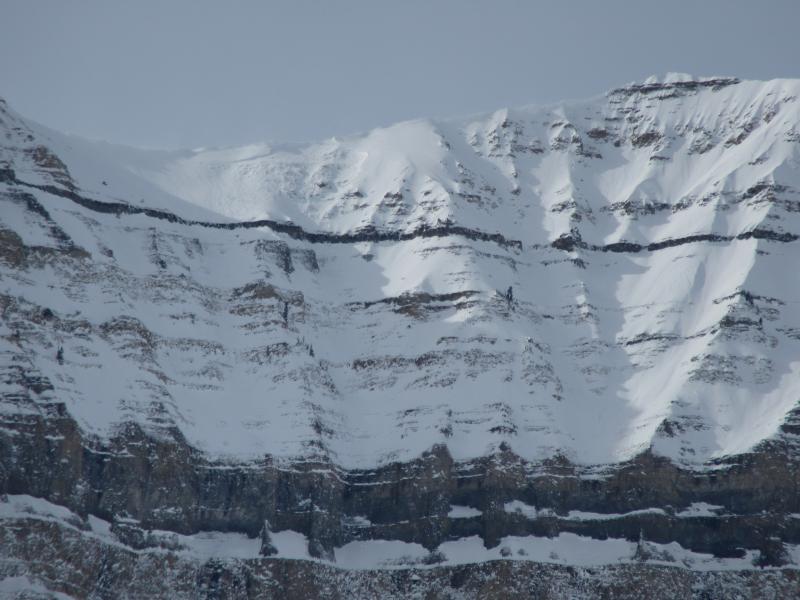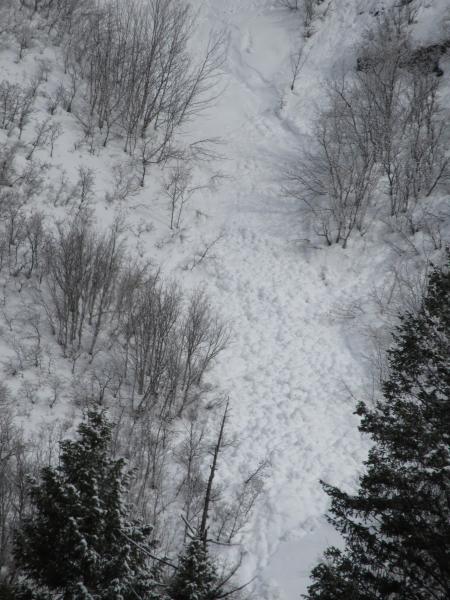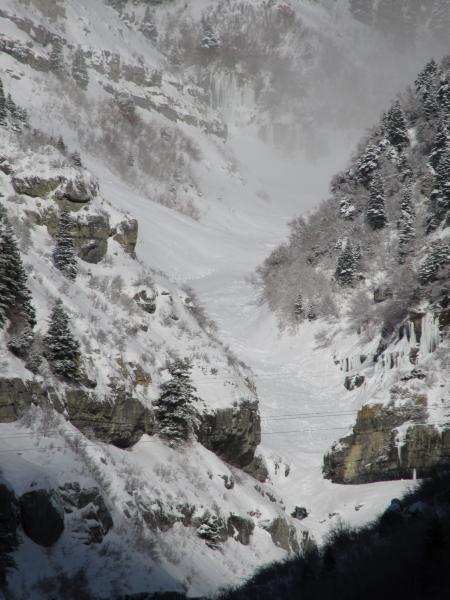 Snow Profile Coordinates: