Comments:
Photos below: basal facets and ECTN, after testing I broke the the column with full body weight, and I ma no lightweight! Note the consistent, strong mid-pack.
While filling in the snow pit with a ski push from above we observed some shear planes in the upper pack, minor and not reactive during ECT testing.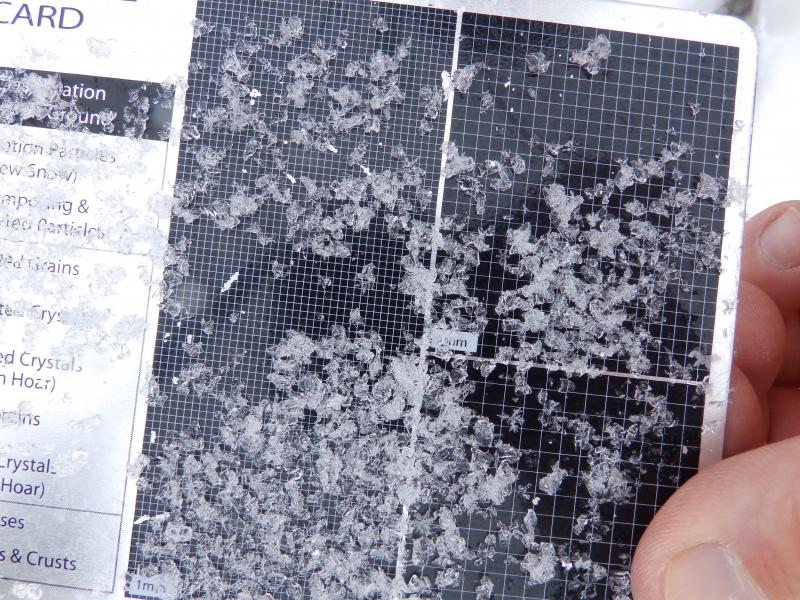 Overall I did not see any alarming today, I am still concerned with basal facets throughout SW Utah, I am am treating the snowpack as guilty until proven otherwise. Coming from the Wasatch, I am treating the snowpack in the Tushers and Brian Head areas as more of a continental type snowpack.
Overall a moderate danger with the potential for pockets of considerable in upper elevation wind loaded areas.
Many thanks to the Brian Head Ski Patrol for a great tour!
Forecast hazard based on worst case scenario, mostly moderate below treeline.
Snow Profile Coordinates: