Forecast for the
Uintas Area Mountains
Issued by Craig Gordon for
Sunday, April 14, 2019 - 3:18am
Dry snow-
In the wind zone, at and above treeline, you'll find MODERATE avalanche danger. Fresh wind drifts will be reactive to our additional weight and human triggered avalanches are possible on steep wind drifted slopes, especially those facing the north half of the compass.
Wet snow-
If the sun comes out for any length of time, the danger of wet avalanches may quickly rise to MODERATE on all steep, sun-exposed slopes.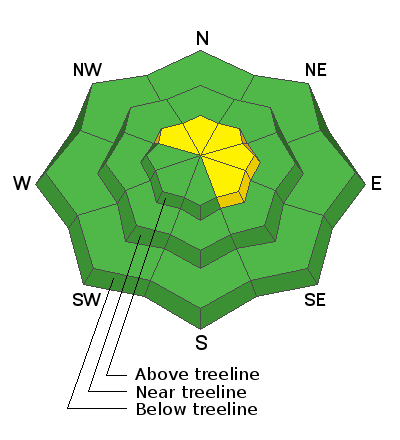 Learn how to read the forecast
here
Special Announcements
Thank you to everyone who supported our spring fundraiser. We reach and exceeded our goals. The UAC could not exist without your support.
Today.... Sunday, April 14th will be the last of our regularly scheduled Uinta forecasts.
Weather and Snow
Currently-
Under mostly cloudy skies a stray snow shower or two is developing over the region and temperatures are cool, hovering in the mid 20's. West and southwest winds ramped up around dinner time last night and are blowing in the 30's and 40's along the high peaks. A couple inches of dense, surfy snow fell early Saturday morning and the snow surface remained cool. On a phat, white, go-anywhere base, riding and turning conditions remain quite good, especially on mid elevation wind sheltered slopes.
For this week-
A series of weather disturbances slide through northern Utah today and tomorrow. A strong system is slated to impact the region late Monday, lingering through midweek. Strong high pressure builds late in the week.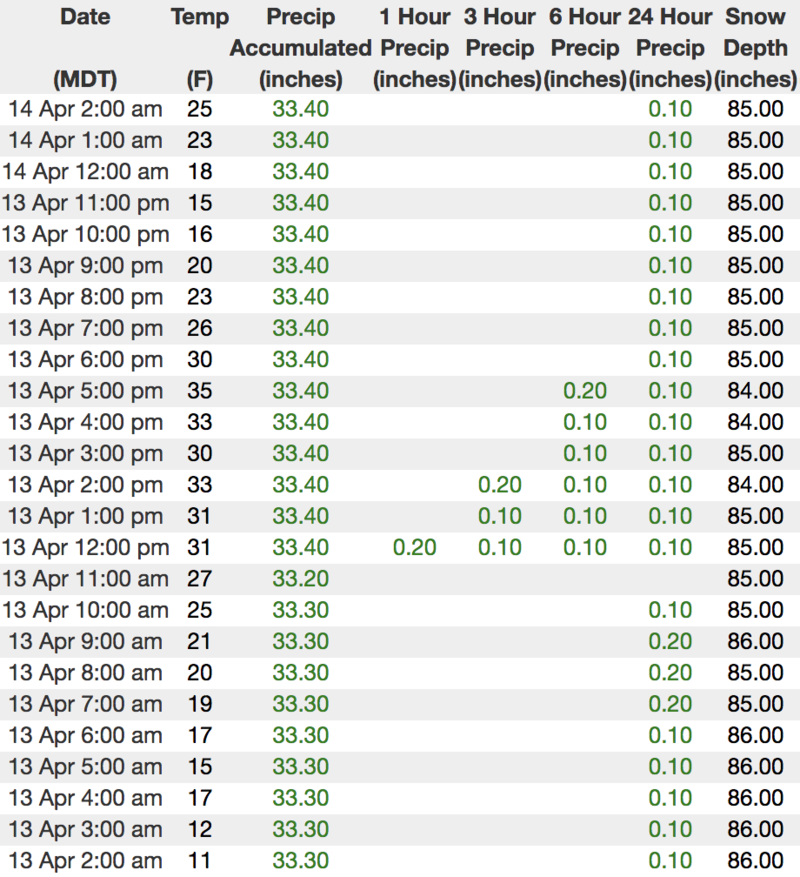 Above... hourly temps, snow, and water totals from Trial Lake (9,945')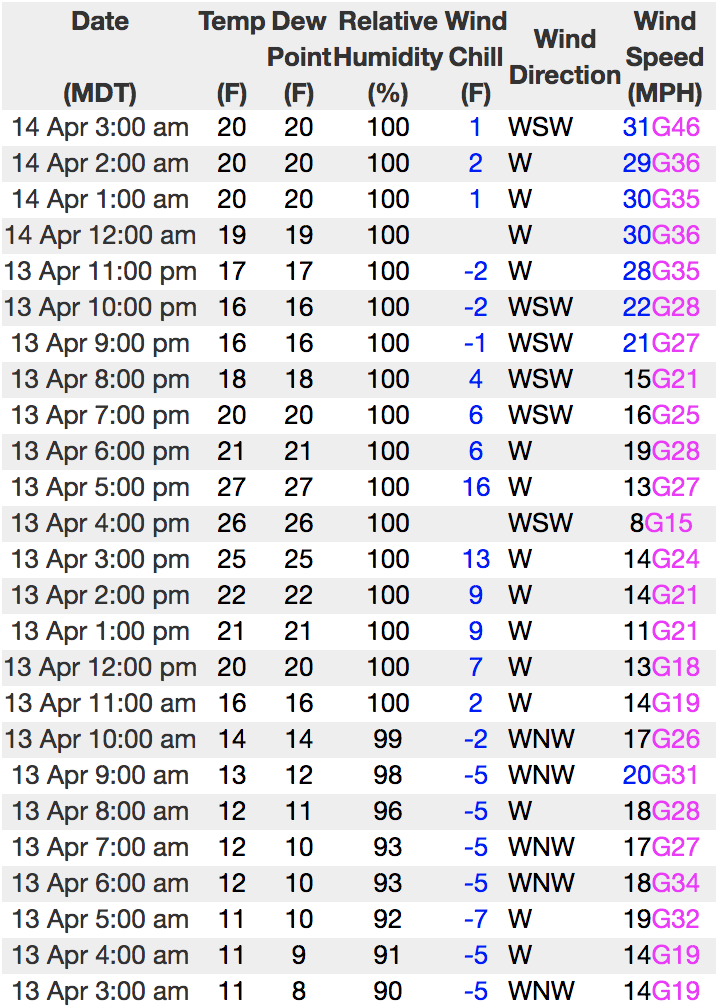 Looks like some network issues, so... no updated winds from the Uinta's. Above is representative wind data from our nearby neighbors in the Wasatch.
To view more regional weather stations click
here
.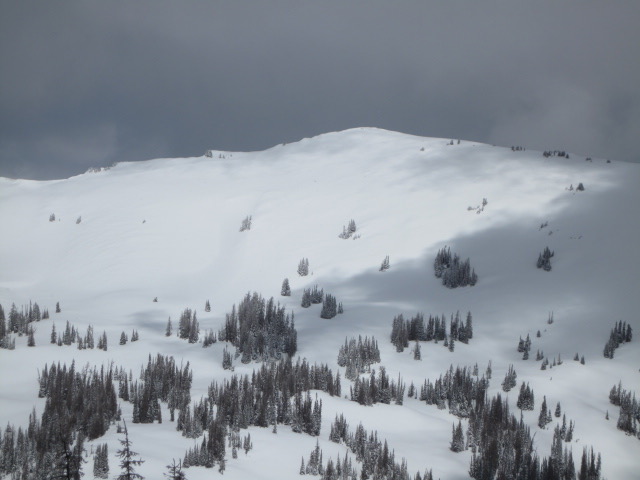 Ted was in Whitney Basin yesterday and noted.... "Took this photo of a south facing slope in upper Whitney Basin and normally this time of year it would be full of brush and dirt patches." More on his travels are found
here.
Recent Avalanches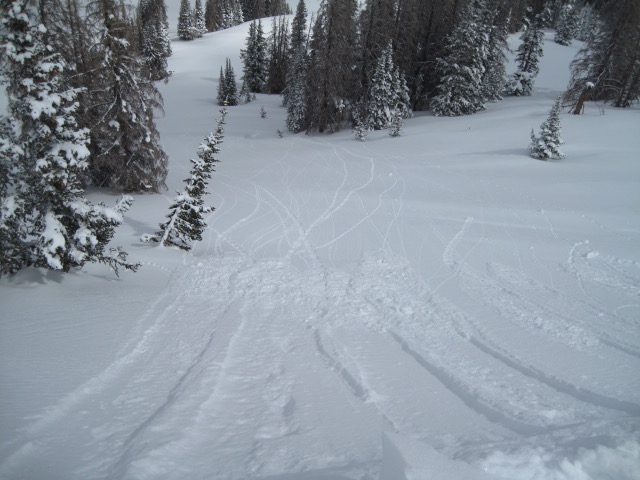 Other than a little sluffing within the new storm snow, no significant avalanche activity to report from yesterday.
Recent trip reports and avy activity found
HERE.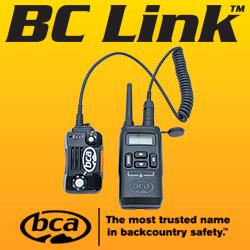 Avalanche Problem #1
Wind Drifted Snow
Type
Location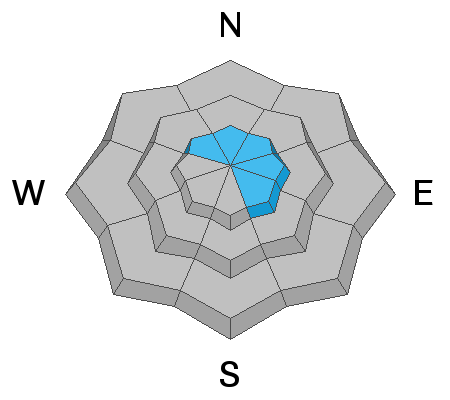 Likelihood
Size
Description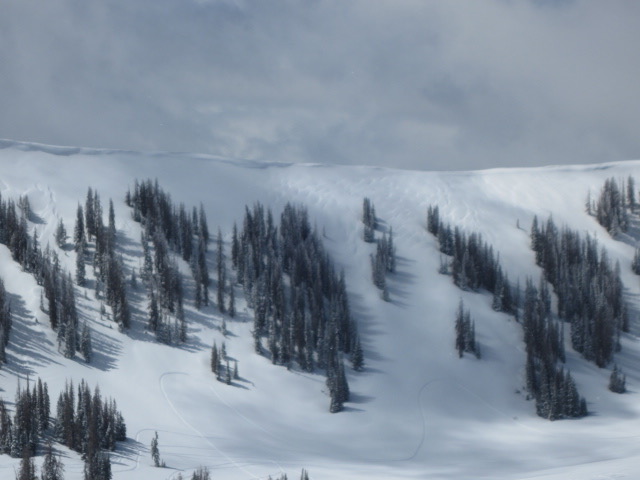 Winds are expected to increase throughout the day and they'll have no problem transporting snow onto upper elevation leeward slopes, especially those facing the north half of the compass (like in the image above). I think the majority of this mornings drifts will remain manageable, predictably breaking at or below our skis, boards, or sleds. However, as you know, the Uinta's are a big range and as the day wares on, this mornings drifts may morph into a bigger brother version, and once triggered, may pack enough of a punch to boss you around. The good news is... this avalanche problem is easily avoidable by simply losing a little elevation and steering yourself towards wind sheltered terrain, where you'll find soft creamy snow and a more predictable avalanche hazard.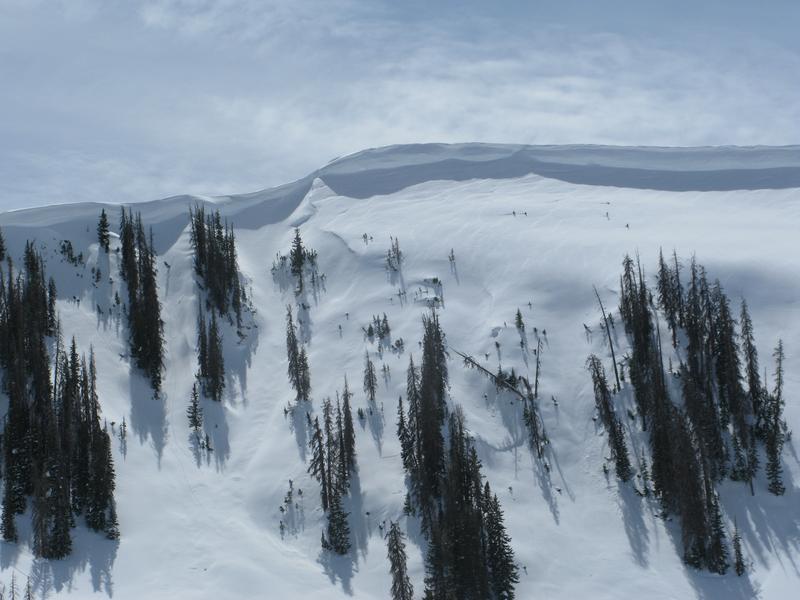 And remember-
It's triple overhead in some places.... recent winds coupled with fresh snow will add yet another layer to our already ginormous, ridgeline cornice formations. Breaking further back than you might expect, you'll definitely wanna give these large, unpredictable pieces of snow the respect they deserve and not ruin someones day below by inadvertently knocking a boxcar size piece of snow down on them.
Avalanche Problem #2
Wet Snow
Type
Location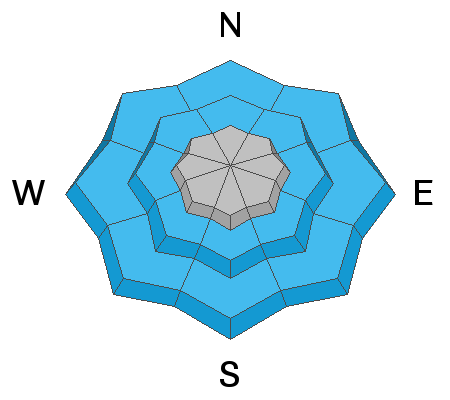 Likelihood
Size
Description
If the sun comes out for any length of time, expect the danger of wet avalanches to rapidly rise. Be aware that once triggered, even a small slide can fan out, entraining more snow as it slowly descends a steep slope, eventually conspiring against us to pile up cement-like, bone snapping avalanche debris. Putting it all together, you'll want to think about your travel plans and remember to avoid terrain traps like gullies and road cuts where avalanche debris can stack up very deeply.
Here's a great viddy describing a myriad of spring snow avalanche conditions.
Additional Information
Today, look for mostly cloudy skies with light snow developing later in the day, though this first storm looks rather weak. West and southwest winds blow in the 30's, cranking to 70 mph along the high ridges late in the day, and temperatures climb to near 40 degrees. Monday should be warm and windy with a good shot of snow materializing late in the day. This will be a solid storm for the Uinta's and I expect we'll see 12"-18" of snow stacking up by midweek.
General Announcements
The information in this advisory expires 24 hours after the date and time posted, but will be updated by 7:00 AM Monday April 15th, 2019 with some general avalanche information.
If you're getting out and about, please let me know what you're seeing especially if you see or trigger and avalanche. I can be reached at craig@utahavalanchecenter.org or
801-231-2170
It's also a good time to set up one of our very popular avalanche awareness classes. Reach out to me and I'll make it happen.
This information does not apply to developed ski areas or highways where avalanche control is normally done. This advisory is from the U.S.D.A. Forest Service, which is solely responsible for its content. This advisory describes general avalanche conditions and local variations always occur.
Pages