Forecast for the
Provo Area Mountains
Issued by Trent Meisenheimer for
Saturday, March 9, 2019 - 7:07am
The avalanche danger is
CONSIDERABLE at all mid and upper elevation slopes.
New snow avalanches 1 to 3 feet deep can be triggered, along the ridge lines and mid slope. It's also possible to trigger a much larger and deeper slide that breaks into deeper weak layers on aspects facing northwest through southest at the mid and upper elevations. Use cautious route finding and conservative decision making today.
---
The warm, new snow instabilities strengthen quickly, have patience for just a day or two before stepping into bigger, sustained steep terrain. For now, the vast untracked acres of surfy snow on lower angled slopes offer a much lower danger.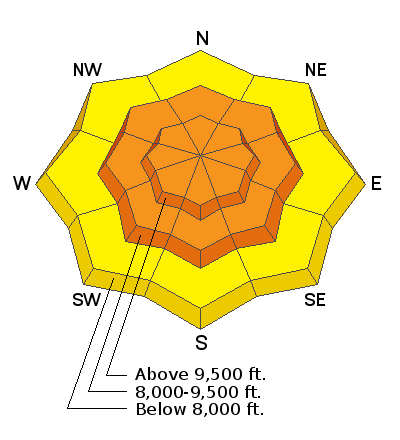 Learn how to read the forecast
here