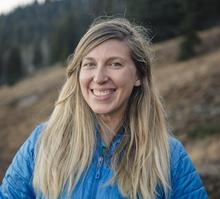 Nicole Sumner
President, Board Member Since April, 2018
Nicole grew up in suburban southeastern Michigan, spending Saturdays at the local ski resort and looking forward to her family's annual Steamboat ski trip, the early seeds of her dream to live near big mountains. Nicole moved west for college and earned a degree in Business Administration from the University of Southern California. She joined USC's Ski and Snowboard Club to take advantage of weekends at Mammoth and impulsively decided to move to Utah after graduation to work as a ski instructor for one season before pursuing a career in marketing. She'll never forget driving up Little Cottonwood Canyon for the first time - the brisk mountain air and early season dusting of snow mixing with the vibrant fall colors. After the best winter of her life, she decided to make Utah home for a bit longer. Nicole later met Ben, her future husband, a Utah-native and an experienced and passionate backcountry skier. It wasn't until many years later that he introduced her to backcountry skiing, the unbound joy, and the potential dangers. Outside of formal avalanche training, the UAC has always been their most trusted resource in missions throughout the Wasatch, and Nicole is honored and excited to join the board. Over the years, Nicole has skied primarily at Brighton and Snowbird and is gaining confidence in her backcountry skills and starting to ramp up human-powered days each season. She works as a Digital Brand Manager at Backcountry, leading the organization's social media efforts. When the trails dry, you can find Nicole hiking with her Border-corgi Brody, mountain biking, camping and backpacking with friends.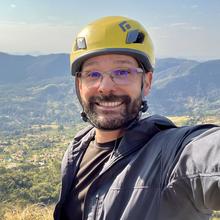 Ted Roxbury
Vice President, Board Member Since 2016
Ted Roxbury is a entrepreneur, adventurer, and father. He studied mechanical engineering at Northeastern University in Boston before venturing west to the Last Frontier to work as a climbing and skiing guide for Alaska Mountain Guides. Ted has led expeditions in Alaska, Utah, Mexico, and Argentina. He has climbed Denali, Aconcagua, Pico de Orizaba and explored the great peaks of the Himalaya. When his mountain guiding duties led him to Alta, Utah, Ted spent four winters living the ski bum's dream just seconds from the slopes. Desiring a new challenge, Ted became a self-taught digital marketer and took his first "real" job in the industry at Clearlink. After 13 successful years in the business, Ted exited the company in 2022 as the CEO. He is now focused on advising several startups, spending time with his son, and skiing the greatest snow on earth.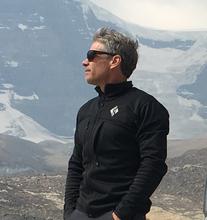 Eric Quilter
Treasurer, Board Member Since July 2019
Eric was born and raised on the benches of the Wasatch in Salt Lake County. He's been passionate about skiing from the age of 5, which required a slew of part-time jobs to buy passes and gear. He even negotiated a deal with his parents in high school that allowed him to skip school on powder days provided his GPA was high enough. In college, he did patrol work at Solitude and Park City, where he learned how to telemark and discovered backcountry skiing. He paid for tuition as a photographer and playing sappy music in bars. After finishing school at the U of U, Eric worked two seasons at Alta's Engen Ski School, where his love of powder and free-healing in the backcountry grew even stronger. Sadly, one of Eric's ski clients hired him and forced him to move to California and be "responsible", which made him constantly yearn to be back in the Wasatch. He got the chance in 1993 when he decided to launch his own software company in Park City rather than Silicon Valley. Eric and his family have resided in Park City ever since. Eric has built three businesses since moving to back home to Utah but has always found a way to make time for being outside - whether it be climbing and skiing in our mountains, tooling through the deserts, or playing in the water when the snow melts.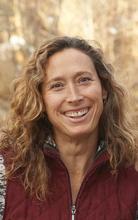 Sarah Moles
Secretary, Board Member since July 2021
Sarah was born and raised in southeastern Tennessee and took her first ski lesson on the slopes of Ober Gatlinburg at age 5. She graduated with a degree in business management from the University of Virginia in 1998. Sarah headed west after college for a "year off" to play as an alpine guide and snowboard instructor. Several years later, she was still in Utah part time and loving all the recreational opportunities the state offers. Sarah became a permanent resident of Utah in 2006 and discovered the UAC when she attended a Know Before You Go presentation. Sarah still relies on the avalanche center as a resource for daily forecasts to keep her safe and up to date on the latest conditions in the backcountry. Sarah is grateful for the opportunity to give back to the organization that gives so much to our awesome backcountry community. Sarah also now enjoys her favorite job ever as a full time mother to two great kids.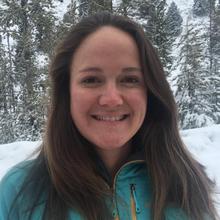 Kate Bowman
Board Member Since September 2016
Kate arrived in Salt Lake City for the first time in 2010 to spend the winter at Alta. As the child of foreign service officers, she has lived (and skied) in Virginia, New York, Belgium, Switzerland, and Turkey, but now calls Utah home. She graduated from Dartmouth College with a B.A. in Environmental Policy. She began to rely on UAC forecasts and resources to safely play in the backcountry the day she arrived at Alta and was honored to support the backcountry community by joining the Board of Directors in 2016. When not out in the mountains, she works as a project manager advancing clean energy technologies for the non-profit organization Utah Clean Energy.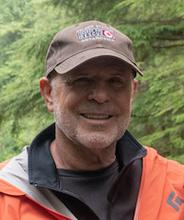 Mike Brill
Board Member since 2013
Mike and his wife Pat divide their time between Utah and California. They have been skiing in Utah for more than 40 years, and since his retirement as a partner in the law firm McGuireWoods LLP, have been wintering full time in Sandy. Mike, who grew up in New York thinking that vacations were to be spent in tropical climates, had skiing literally forced on him by Pat, then his fiancée just before his 30th birthday. But he was hooked the very first day and ever since, skiing has been at the core of his life. Mike, Pat, and their kids and grandkids ski mostly at Snowbird and are all passionate about snow country. Non-profit board membership and community service has been a constant theme for Mike. Among his involvements, he has served as board trustee to the Mountain Conservancy Foundation, the California State Parks Foundation for 20 years, the Los Angeles County Bar Association, and the President of the Century City Bar Association. As Mike spent more time living in Utah, he desired to become more engaged in the local community. He had the good fortune of being introduced to UAC's board and staff and was excited to become a member in 2013. He has been a proud and enthusiastic member.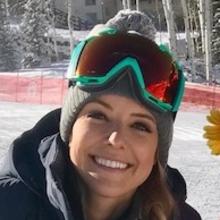 Caitlin Hansen
Board Member since April, 2018
Originally from the Bay Area in California, Caitlin spent her winters on the slopes in Sun Valley, Idaho from the time she could walk. She has called Utah her home now for a couple of decades. Caitlin was a competitive downhill ski racer, and still today with any spare time, you'll find her in the mountains as often as possible, skiing, hiking, climbing or riding her motorcycle. Caitlin is the morning show Feature Reporter, and Host of both "Fresh Living" and "Road Trippin'" at KUTV 2 News in Salt Lake City. When she's not at KUTV, Caitlin works as a Personal Trainer and Coach at Xcel Fitness. She craves adventure and has traveled to nearly 40 countries.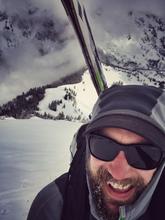 TJ Kolanko
Board Member 2010-2016; May 2020-Present
T.J. grew up in the Appalachian Mountains of central Pennsylvania. Spending summers throughout college working as a backcountry ranger in Colorado, he grew great admiration for traveling in the mountains. In 2001 TJ moved to Jackson Hole, WY to work as a fisheries biologist and stumbled upon backcountry skiing and ski mountaineering. A year later after landing in the Wasatch, TJ quickly developed an addiction to Utah's amazing access to the greatest snow on earth. TJ's career in marketing has helped fuel his adventures and travels around the world to ski, climb, and fly fish. "It is an honor to serve on the UAC Board of Director's for a 2nd term, the Utah Avalanche Center is such an amazing organization supporting an ever growing backcountry community." TJ was also a UAC board member from 2010-2016.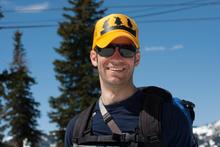 Rich Mrazik
Board Member 2007-2017, 2019-Present
Rich Mrazik skied Alta for the first time in December 1999, called his mother that evening to say "I'm not coming home for a while," and hasn't strayed far from the Wasatch since. Rich believes in directional skis and aspires to ski as well as Dexter Rutecki—albeit with better decision making. When he's not chasing his (better looking, smarter) wife and (better looking, funnier) son on skis or a bike, Rich serves the people of Utah as a district court judge.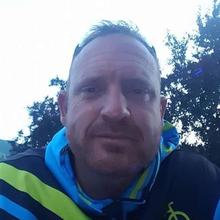 Alan Richards
Board Member since April, 2016
Alan or 'Big Al' as his friends call him grew up in South Jordan and spent every day he could playing in the Canyons along the Wasatch Front. As an avid snowboarder and mountain biker, the Wasatch was his playground. After a stint overseas doing humanitarian work in the Balkans, Alan returned to Utah to attend school and start a family. Alan is an avid and enthusiastic backcountry snowmobiler and worked as a Snowmobile and Outdoor Adventure Guide for High Time Outdoor Adventures where he would spend 100+ days a year on a sled in the Utah Backcountry. Alan is a lifelong learner and builds on his backcountry knowledge each and every day, he has a go, go, go never slow down, never stop personality. Since taking his first formal backcountry avalanche course from Craig Gordan through the UAC in 2007 he has worked tirelessly to increase the level of avalanche education within the motorized backcountry community and to build relationships and trust between the UAC, dealers, manufacturers, DNR and US Forest Service district rangers, and land managers. Alan has served on the board for Davis County Snowmobile Club (DCSC) and Utah Snowmobile Association (USA) and still serves on the USA board as a liaison with UAC. Alan is one of the founders and owners of Backcountry Institutes LLC (BCI). BCI is responsible for much of the formal motorized avalanche education in Utah teaching both avalanche specific as well as riding skills courses. BCI instructors teach the Motorized Backcountry 101 courses for the UAC as well as public, private and specialized Motorized Level 1, Motorized Companion Rescue, Backcountry Riding Skills classes as well as SAR specific courses to individual county winter rescue teams. When he's not on a sled or a snowbike, Alan can be found pounding out miles of single track on his mountain bike (single track therapy)l; climbing mountain passes and gaining elevation on his road bike (pedal therapy); twisting the throttle on his Harley on a twisty mountain road (Wind Therapy); or watching one of his 5 kids play soccer or run track (Life Therapy)......... either way Alan needs a lot of therapy. Alan works professionally in the financial services industry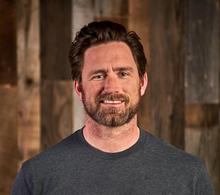 Christian Schauf
Board Member Since May 2020
Originally from the Midwest, Christian is the founder of Uncharted Supply Company. Uncharted builds and designs products to help the average person escape extraordinary circumstances. Previously he's spent years in war zones, toured internationally with a band, and started and worked with globally recognized brands. In his free time, you can likely find him in the mountains with his Swiss Mountain Dog, Barron.
Michael Shea
Board Member Since July 2019
Michael is a native Utahn who was born and raised in Salt Lake City. He has a degree in Economics from Westminster College and a master's in Public Administration from the University of Utah. His past work includes a career in politics working on multiple political campaigns including a Governor's race, the Count My Vote ballot initiative and in the Salt Lake County Mayor's office. Currently, he is the Sustainability Director for Salt Lake County. A lifelong skier and more recent mountain biker he is a man of the mountains to his core. When he isn't working, you will find him riding the Wasatch with his partner Nastaran and their golden retriever Rocky.
The Utah Avalanche Center is a collaborative effort between the Forest Service Utah Avalanche Center and the Friends of the Utah Avalanche Center, a 501(c)(3) non-profit organization. The Forest Service Utah Avalanche Center is responsible for avalanche forecasting and accident investigation and reporting. The Friends of the Utah Avalanche Center is responsible for fundraising, avalanche awareness and education programs, events, the website, and business issues. Both groups actively perform avalanche and user behavior research and regularly publish results. About 2/3 of the funding for the Utah Avalanche Center comes from donations, grants, and events and we count on support from users like you. The remaining funding comes from the Forest Service, the State of Utah, and Salt Lake County.
The Utah Avalanche Center is run by a group of volunteer board members.