Greg Gagne
Our Week in Review highlights significant snowfall, weather, and avalanche events of the previous week. (Click 
here
 to review the archived forecasts for the Salt Lake mountains.) 
The danger roses for the Salt Lake mountains from Friday March 1 through Thursday March 7:
Summary: Continued storms deposit snow through the weekend, with warming and strong southwest winds early in the week. Stronger storm system delivers dense snow late in the week.
Friday March 1 - 3-6" dense snow improve riding conditions, and no backcountry avalanches are reported.
Saturday March 2 - 2-4" of moderate-density snowfall, and other than sluffing in the storm snow, no backcountry avalanches are reported. Observations indicate recent dense snow has bonded well to the old snow surface
Sunday March 3
- 4-8" of lower-density snow creates excellent riding conditions, but numerous reports of very long-running sluffs in the storm snow. Most observations indicate these sluffs are "manageable", such as the slide shown in the Mark White photo below, but one significant sluff in Maybird Chute in Little Cottonwood Canyon catches two members of a party as they ascend (
observation
)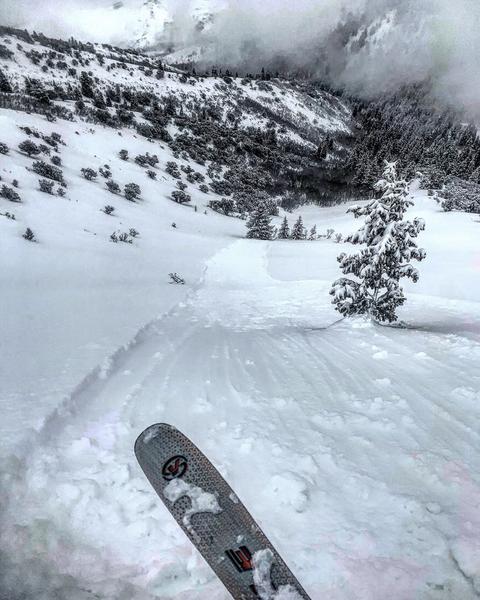 Monday March 4
- Warming temperatures and some greenhousing lead to low and mid elevation wet loose avalanches on solar aspects as well as low elevation northerly aspects. Sluffing in the loose snow is still reported from the upper elevation aspects (
observation
).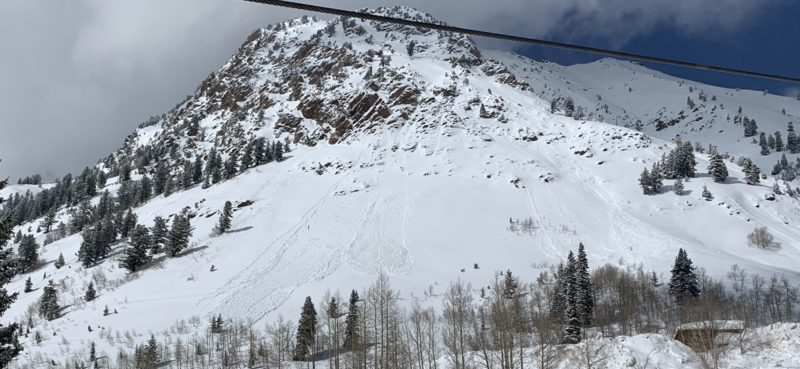 Tuesday March 5
- Warming temperatures creating wet avalanche issues in lower elevations, and increasing southerly winds drifting snow at the mid and upper elevations. A snowmobiler triggered an avalanche in Caribou Basin adjacent to Guardsman Pass (
observation
)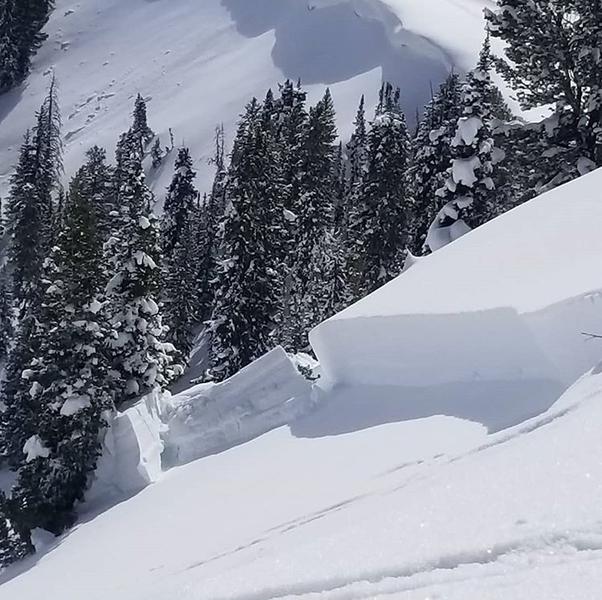 Wednesday March 6- A strong and windy southwesterly flow deliver 4-6" of dense storm snow. There are indications of a natural avalanche cycle in the storm snow at the highest elevations, and a rain/snow line at 7500'.
Thursday March 7
- A rising avalanche hazard as dense storm snow totals are 12-18" containing 1.5-2". Numerous natural and skier-triggered avalanches in the backcountry are reported, including a remote-triggered slide on Lake Peak that broke out 1500' wide (
observation
). Natural avalanches in White Pine are also reported as well (
observation
):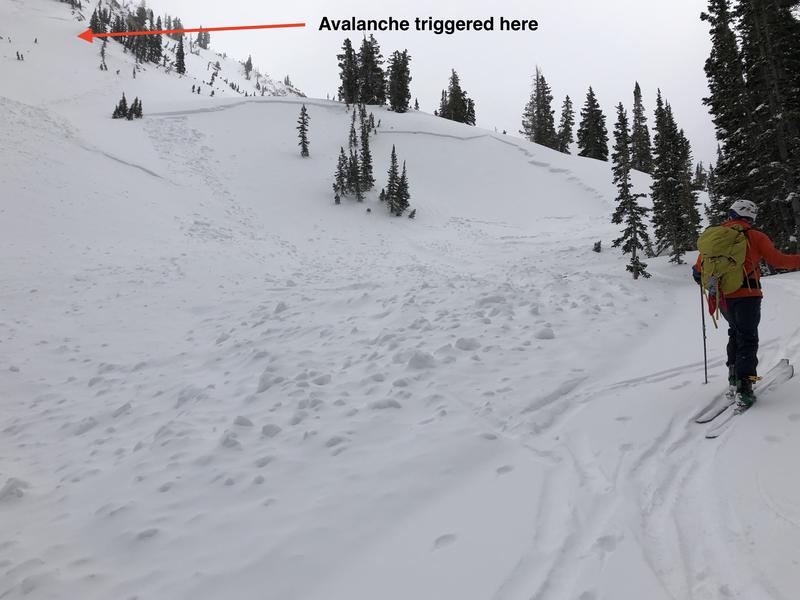 Skier-triggered slide is reported from Pioneer Ridge in the Brighton backcountry (
observation
)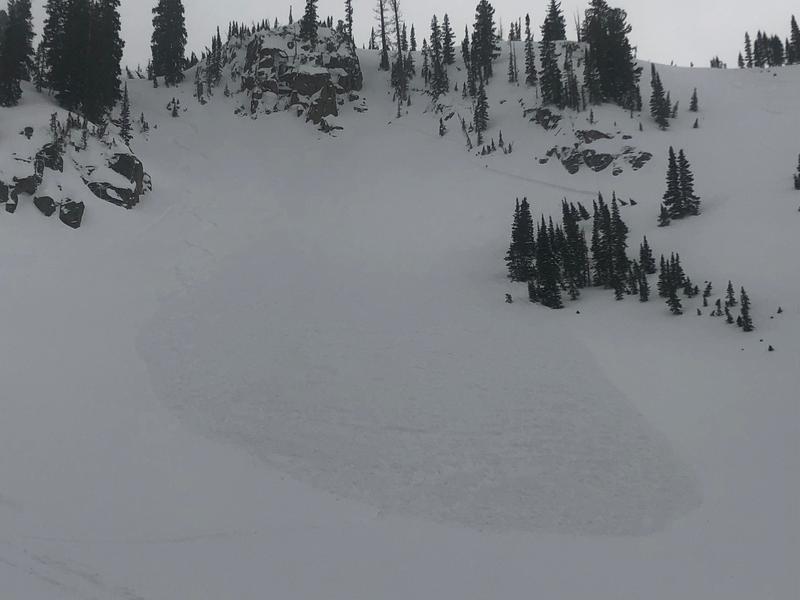 Other avalanches include
Many of these avalanches are breaking down 18-24" deeply, failing on a layer of low-density snow that fell early this past weekend.