Avalanche Forecasters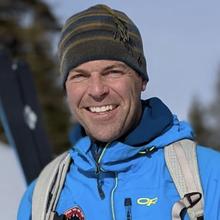 Mark Staples
Director, Forest Service Utah Avalanche Center
Mark was a professional ski patroller at Big Sky Ski Area in Montana before he earned a MS in Engineering at Montana State University as part of the MSU Snow Science Program and did his thesis on the energy balance at the snow surface and weak layer formation. He has worked as a backcountry avalanche forecaster for the Gallatin National Forest Avalanche Center in Bozeman. His undergraduate degree in engineering is from the University of Virginia. He is an avid skier, snowmobiler, and ice climber, and father of 3.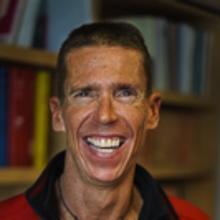 Craig Gordon
Forecaster
Craig is the sole avalanche forecaster for the western Uinta Mountains--an area accessed primarily by snowmobile--and also handles much of the avalanche education for snowmobile groups. Craig has done avalanche control for Brighton Ski Area in Utah since the mid 1980's and then worked as a helicopter ski guide. He has worked for the Forest Service Utah Avalanche Center since 2000. Craig developed the Know Before You Go avalanche awareness program for young adults in 2004, which has been extremely popular. The one-hour program includes a 15-minute video and slide show presentation and is taught by a team of local avalanche professionals. The program has directly reached over 175,000 students in Utah to date and has spread around North America. Craig's legendary enthusiasm and communication skills keep him in high demand on the avalanche lecture circuit and television appearances.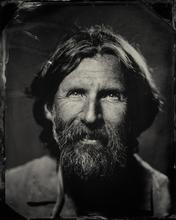 Drew Hardesty
Forecaster
Drew's been with us since 1999. After receiving a BA in Political Science from the University of Colorado in Boulder, he took a commission with the US Navy as an Intelligence officer during the first Desert Storm. Subsequent to working abroad, he spent a number of years working and guiding for NOLS and Outward Bound in Colorado, Utah, Wyoming and Alaska. Drew now spends his summers as a climbing ranger in Grand Teton National Park and went to Washington DC in 2012 to receive a Valor Award for his part in a rescue of 17 lightning strike victims near the summit of the Grand Teton. Drew is often described as a story-teller at the forecast center, infusing his forecasts with haiku, metaphor, and allegory. You'll often find references to the Book of Job, Cormac McCarthy, the whale hunter Herman Melville, the dry-fly fisherman Norman Maclean, the French aviator Antoine de St. Exúpery, and Bashō. He started the UAC podcast with Benjamin Bombard in 2017. You can find these podcasts and plenty of musings on risk and the avalanche problem here - drewhardesty.com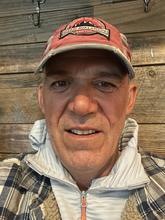 Brett Kobernik
Forecaster, Website Coordinator
Brett Kobernik has been with the Utah Avalanche Center since the 2004-2005 winter season. He has worked as a helicopter skiing guide in Valdez, Alaska in the mid 90s, has been a backcountry ski and snowboard guide for Utah Mountain Adventures for a number of years and has worked as a product tester and designer for Voile Equipment in Salt Lake City. Since Brett was so involved with the development of the split board, he does much of his field work on a split snowboard and is versed on skis, snowmobiles, and snowbikes as well. Brett is also responsible for much of the technical "behind the scenes" work on the UAC's website. He has also done web work for the American Avalanche Association as well.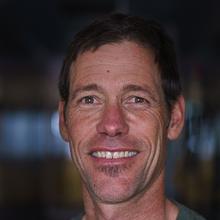 Eric Trenbeath
Forecaster
Eric Trenbeath is the forecaster for the La Sal and Abajo Mountains near Moab. A Utah native, Eric grew up skiing in the Wasatch Mountains. In 1989 he landed his dream job as a live-in cook with ski pass at the Goldminer's Daughter in Alta, Utah which lead to a 10 year career on the Alta Ski Patrol. He was the Moab Forecaster from 1999-2003 and, after a several year hiatus, returned as the forecaster for the 2013-14 season.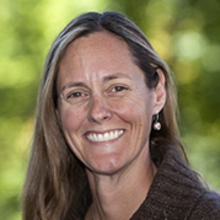 Paige Pagnucco
Avalanche Awareness Program Manager and Forecaster, Logan Field office
Paige first joined the Utah Avalanche Center in 2004 as an avalanche education and outreach coordinator in the Logan area. She grew up skiing and ski racing in New England and worked as a professional ski patroller at Park City Mountain Resort. There, she was a route leader, avalanche educator and participated in the resort's avalanche rescue dog program as a handler. Her duties for the UAC include managing all UAC avalanche awareness and outreach programs and events, teaching avalanche education classes to motorized and non-motorized winter backcountry users, avalanche forecasting, organizing annual fundraising efforts including marketing, corporate support, and event planning, creating and maintaining strong relationships with local and avalanche industry businesses and organizations, managing community programming, coordinating volunteers, and developing educational outreach programs and materials. She performs her field work on both snowmobiles and skis. Paige received her MBA from Utah State University in 2005. She has three kids who also love playing in the snow.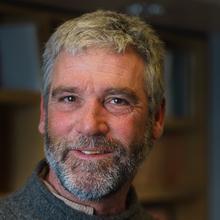 Toby Weed
Forecaster
Toby Weed is the sole forecaster for the Logan area mountains. He grew up skiing and ski racing in New Hampshire, ski patrolled at Park City Ski Area for 15 years and was the Snow Safety Director there for four years. He has spent many summers as a climbing guide in the Sierra including Mt. Shasta. He has a bachelor's degree from Goddard College. He does his field work on both snowmobiles and skis.
Greg Gagne
Forecaster
Greg grew up backcountry skiing in the icy, tight, avalanche-proof trees of northern Vermont, and moved to Salt Lake in 1990 where he quickly developed a passion for skiing powder as well as better understanding the dynamics of snow and avalanches. He has been working for the Utah Avalanche Center for the past 25 years as an avalanche educator, observer and part-time forecaster. He also works as a professor of computer science at Westminster College and his non-wintertime passions include trail running and climbing. Greg is a continuing education student at the Brett Kobernik School of Garage Science for Snow Nerds.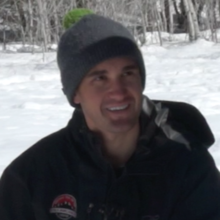 Trent Meisenheimer
Forecaster, Avalanche Education and Awareness Specialist, Video Production
Trent Meisenheimer grew up in Salt Lake City Utah, skiing and snowboarding in the Wasatch mountains since the age of two. He currently works as an avalanche forecaster for the Central Wasatch Mountains, as well as an avalanche education specialist. He also produces and edits lots of the high quality UAC videos such as Know Before You Go. Although busy with work, he is pursuing a master's degree in Mechanical Engineering at the University of Utah. With a passion for avalanches much of his time in the winter months is devoted to forecasting and teaching avalanche education and outreach programs. In the summer months you can find him hanging from a rock wall or kayaking down one of the many scenic rivers in the western U.S.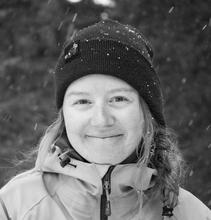 Nikki Champion
Forecaster
Nikki grew up skiing on the icy hills of Michigan, but transitioned out west as quickly as possible. She earned a BS in Civil Engineering from Montana State University, during that time she worked as an educator for the Friends of the Gallatin National Forest Avalanche Center, as a research assistant in the Subzero Science and Engineering Lab, and an avalanche instructor for various other services throughout Montana. Following her time in Bozeman, Nikki headed north to Alaska to work with the Chugach National Forest Avalanche Information Center and teach avalanche courses for the Alaska Avalanche School. During the summers Nikki works as a mountain guide for RMI Expeditions, primarily guiding in the Pacific Northwest, and Alaska.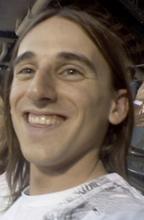 Dave Garcia
Moab Community Coordinator / Assistant Forecaster
I grew up in Granby, CT. My parents were big skiers and they had me on skis as soon as I could walk. In 2002 I moved to Salt Lake City to attend the University of Utah and ski the Wasatch. I earned a BS in Parks, Recreation and Tourism and Natural Resource Management. I took my first avalanche class in 2003. Tom Kimbrough and Evelyn Lees were two of the instructors. I ski bummed in SLC for about 12 years and eventually moved to Moab to work on the rivers. One of the perks of river guiding is having the winter off. I took advantage of this time by exploring and skiing the La Sal Range. I began regularly submitting obs to UAC Moab and met Eric Trenbeath through that. Eric brought me on as a pro observer and I became more involved with UAC Moab each winter. I live in Moab year-round with my wife Starra and our two cats.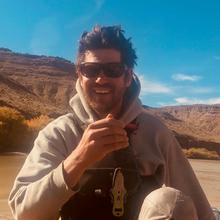 Dave Kelly
Forecaster
Dave Kelly was born in Colorado and grew up outside of Boston. After finishing a degree in Outdoor Recreation from Plymouth State in New Hampshire he moved to Utah to ski for one season and has been in the Intermountain West since. He has worked as a professional ski patroller for the last 16 years, the last decade he's been at Alta Ski Area, where he was the coordinator for the Alta Dog Program. His avalanche forecasting includes work at Alta, Turoa on Mt Ruapehu, and in Alaska for the DOT and White Pass/Yukon Railroad. As an educator and instructor, he has worked for various schools across the country including NOLS, the University of Utah, and the Appalachian Mountain Club. On the government side, he has worked as a Trail Crew Lead for the Forest Service in Salt Lake City and as a River Ranger on Desolation Canyon. In the summer you can find Dave biking or boating.
The Utah Avalanche Center Staff
Chad Brackelsberg
Executive Director
Chad joined the Utah Avalanche Center as Executive Director in July 2017. He is responsible for communications, marketing, fundraising, strategy, and UAC business operations. Chad brings more than 20 years of corporate experience in technology consulting and program/project management, has been a volunteer observer for the UAC for 8 years, and has worked with the local Utah outdoor community for the past 10 years. Chad is active in the UT outdoor community and is an avid backcountry skier, ski mountaineering racer, ultrarunner, and mountain biker. Chad and his wife Emily have been organizing the Wasatch Powder Keg ski mountaineering race for 10 years and he is a founding member of Utah Ski Mountaineering a local nonprofit geared at growing the sport of ski mountaineering and organizing races. Chad has been on the board of the US Ski Mountaineering Association the past 6 years and has acted as coach of the US National Ski Mountaineering Team at the Ski Mountaineering World Championships since 2013. He recently bought a snowmobile for exploring the snow outside the Central Wasatch.
Andrew Nassetta
Program Manager
From an early age snow and the mountains steered the journey. From alpine racing and competitive freeskiing to coaching programs at Mountains Schools in Vermont, the journey began to take direction. He packed up and headed West to attend Westminster College and found himself with wide eyes surrounded by big mountains and a desire for knowledge. With a desire to educate himself, he found the passion to educate others in the fields of snow and avalanches. From volunteer, to intern, now serving as UAC Education Program Manager -- Andy continues to be a core part of the team and vision at the Utah Avalanche Center. Andy is eager to support the UAC's mission by increasing education for riders in rural areas by bringing on snow avalanche and awareness opportunities to these communities. Andy also serves as an avalanche forecaster and guide in his off time, and educator for the American Avalanche Institute. You can find him sliding around the Western Uintas on his sled and skis, and on the hunt for the right line at the right time.
Francine Mullen
Education & Awareness Program Coordinator
Francine, originally from North Idaho, spent 3 years in Bozeman attending Montana State University studying Environmental Science, emphasizing Geospatial Analysis. She spent 5 years working in outdoor retail, focusing on vendor relations and community outreach within and among gear shops. In 2020, she landed in Salt Lake City to intern for the Utah Avalanche Center. Interning with the Utah Avalanche Center has led her to a passion for avalanche education and awareness. She is thrilled to support the UAC's mission through avalanche education, awareness, and engagement within the Utah backcountry community of all users.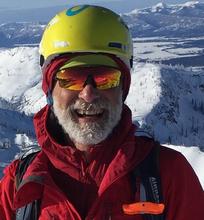 Paul Diegel
Special Projects Director
Paul has been with the Utah Avalanche Center since 2001 as a volunteer board member, full time Executive Director responsible for communications, marketing, fundraising, strategy, and UAC business operations, and most recently as a part time advisor and creator of eLearning avalanche classes. Paul grew up skiing; racing, competing in the early days of freestyle, and speed skiing. He has degrees in Mechanical Engineering, Bioengineering, and an M.B.A.. He spent 30 years in technical and business roles focused on biotechnology product development, while skiing at every opportunity and ski instructing and patrolling. He skis and splitboards in the backcountry and competes in Ski Mountaineering and spends summers trail running, biking, and exploring whitewater.
Joey Manship
Education Specialist
Joey grew up in Bozeman, MT playing in the mountains on wheels, skis, and motors. He moved to Utah in 2013 to attend Westminster College. After graduating, the mountains and desert of Utah kept him around. Joey began working for the Utah Avalanche Center in 2020 and loves the focus on educating, serving the community, and sticking his nose in the snow. You will find him skiing, snowmobiling, or cruising the desert when not working for the UAC or guiding.
McKinley Talty
KBYG Coordinator
McKinley grew up on the icy hills of New York, learning to ride in the Catskill Mountains. He made his way west in 2013 and began exploring the snow-filled mountains around Utah, Montana, and Colorado. His love of backcountry riding brought him to the Snow Science program at Montana State University, where he studied the applications of geographic information systems in identifying avalanche exposure. McKinley began working at the Utah Avalanche Center in 2020 and could not be happier serving the Utah community. In addition to his work at the UAC, McKinley enjoys landscaping in the summer and broadening his guide experience throughout the winter. When he's not on his splitboard you can find Mack on his mountain bike, casting his fly rod, or exploring new areas for when the snow finally falls.
UAC Alumni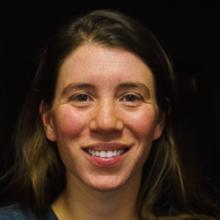 Devin Dwyer
Avalanche Education and Social Media Coordinator 2012-2016
Devin joined the Friends of Utah Avalanche Center staff in 2012 to help coordinate the rapidly increasing number of avalanche education classes taught by Friends of Utah Avalanche Center.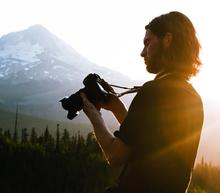 Christian Raguse
Digital Marketing Coordinator
Christian is a Michigan transplant with 21 years of experience skiing. Throughout his two years of engineering school in Michigan, Christian felt a deeper desire to further his talents on snow with a camera. Soon after moving to Utah and transferring colleges to the University of Utah, Christian quickly developed his love for backcountry travel throughout the state. Inspired by the heightened level of expertise required in the mountains of Utah, Christian aims to do justice to the environment he finds himself in through his imagery. Since moving to Utah, he has self-published and marketed two ski photography books in which he aimed to capture the deeper sentiment underneath the common drive for epic days in the mountains.