Greg Gagne
Our Week in Review highlights significant snowfall, weather, and avalanche events of the previous week. (Click 
here
 to review the archived forecasts for the Salt Lake mountains.) 
The danger roses for the Salt Lake mountains from Friday Jan 4 through Thursday Jan 10:

Summary: Rising hazard, with dangerous avalanche conditions over the weekend and into the first part of the week, where the Utah Avalanche Center issues an Avalanche Warning for the Logan, Ogden, Salt Lake, Provo, and Uinta mountains. Increasing stability as the week progressed. Snow and water amounts include
Cottonwoods 24-36"snow 2-3" water
Park City 18-24" snow 2" water
Ogden 24-36" 2-3" (with Ben Lomond reporting 5" water)
Provo 24-48" snow 5" water
Friday January 4
- Low hazard in Salt Lake mountains, but a very large avalanche is triggered by a party of 3 snowmobilers in Providence Canyon in the Logan mountains, breaking up to 6' deep and 300' wide. (
observation
)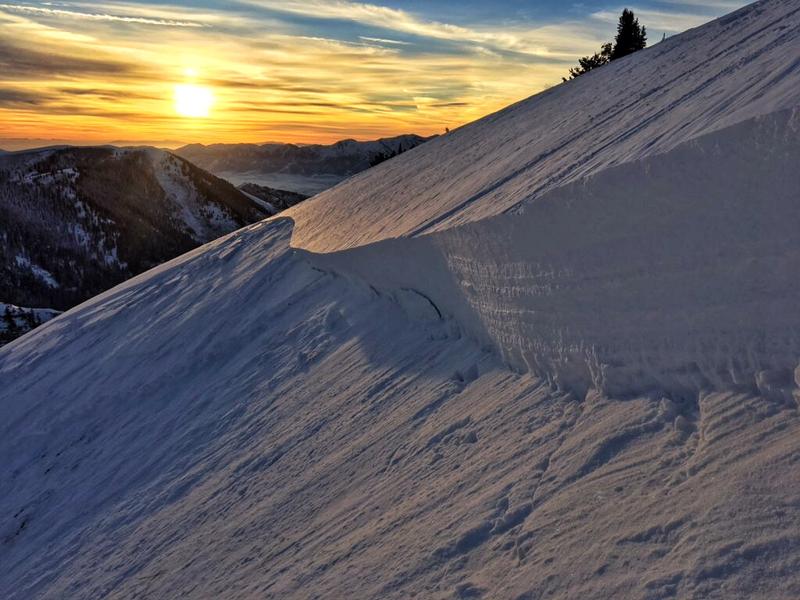 Saturday January 5
- Rising avalanche hazard as southwest winds increase ahead of a late week-end storm system. 8 human-triggered avalanches reported in Salt Lake mountains, with a very close call on Blue Ice in Broads Fork (
observation
). Most slides were on north and northeast aspects, in exposed upper elevation terrain where wind slabs were deposited on weak, faceted snow that had formed the past week during a period of cold, clear weather.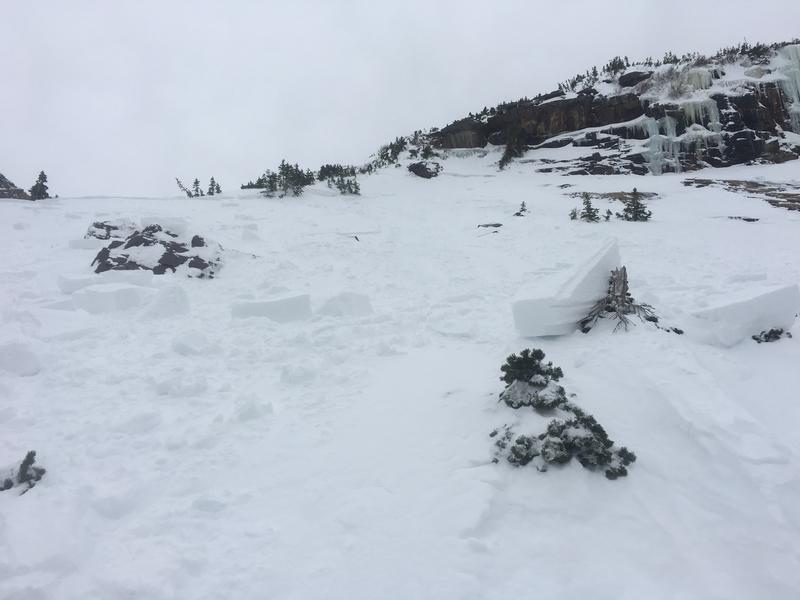 Sunday January 6
- Storm system moves into the state, with  heightened avalanche conditions, especially in the Ogden and Provo mountains. A natural avalanche on the North Ogden Divide hits the road, closing it for two days (
observation
).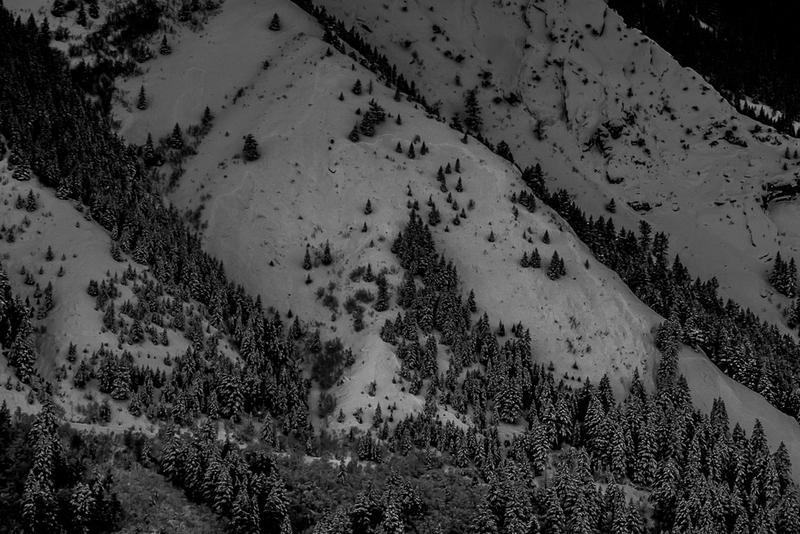 Several natural avalanches also reported from Ogden mountains - (
link to Ogden avalanche activity
). In the Salt Lake mountains, most reported avalanche activity is a density inversion within the storm snow.
Monday January 7
- Avalanche hazard is rated as
HIGH
in the Salt Lake and Ogden mountains, and a rare
EXTREME
rating for the Provo mountains (
Provo forecast
).
Video of natural avalanche from the Provo mountains
In the Salt Lake mountains, a repeater avalanche failing on facets is remotely triggered along the Park City ridgeline (
observation
).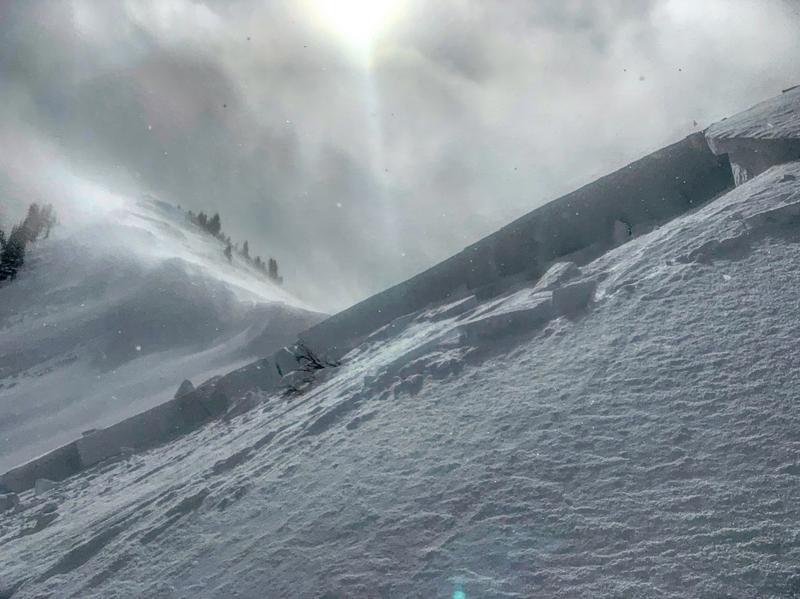 Tuesday January 8
- A very close call by a party in the Logan mountains (
observation
). Minor wet loose avalanche activity on steep southerly aspects from warming temperatures and sunshine
Wednesday January 9 - Sustained moderate to strong southwest winds create wind pockets and wind-affected snow in the upper elevations. 
Thursday January 10 - Trace amounts of storm snow as a weak system moves into the region. Most observations indicate increasing stability in the snowpack.