Observer Name
Vlad
Observation Date
Saturday, January 5, 2019
Avalanche Date
Saturday, January 5, 2019
Region
Blue Ice
Location Name or Route
Broads Fork, below Blue Ice
Elevation
9,000'
Aspect
Northeast
Trigger
Skier
Avalanche Type
Hard Slab
Avalanche Problem
Wind Drifted Snow
Weak Layer
New Snow/Old Snow Interface
Depth
15"
Width
125'
Vertical
200'
Carried
2
Caught
2
Buried - Partly
2
Injured
1
Comments
Forecaster Comment - I spoke with a member of the party involved, and am summarizing our conversation. Party of two was ascending terrain adjacent to Blue Ice run in Broads Fork of Big Cottonwood Canyon. Partner A was 60-70' above Partner B as they recognized fresh wind-loading and decided to spread out on the skin track. Partner A triggered the wind slab, and went for the full ride of the avalanche - an estimated 300'. Partner A had lost their skis, and was partially buried, having to use their shovel to extricate themselves from the debris. Partner A then walked up the debris searching for Partner B. At an estimated 100' below the crown of the avalanche (200' above where Partner A began their search), Partner A found Partner B's ski which was still attached to Partner B. At the time Partner B was unconscious and was partially buried. Partner A was able to isolate an airway and determined partner B was breathing, but still unconscious. Partner B was unconscious for an estimated 30 minutes, before they regained consciousness. Partner A and B then began a self rescue back to the Broads Fork trailhead, with the assistance of a party on an adjacent slope. Despite not having Partner A's skis for travel, the team made it back to the trailhead and to the emergency room at the hospital.
Fortunately, this accident had a much better outcome than what could have happened. Partner A and B's ability to self-rescue, given the loss of gear and long period of being unconscious, is remarkable. Thank you for sharing this information with the Utah Avalanche Center. We will amend this report with any additional information we receive.
Comments
Forecaster Comment - Photos were submitted by another party on adjacent Diving Board run that assisted with the accident. This other party also reported that "The adjoining slope northward that had not released gave a nasty whomp when I stepped out about a foot.".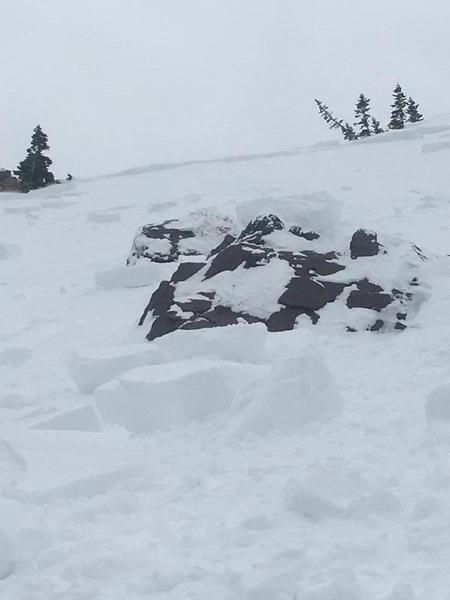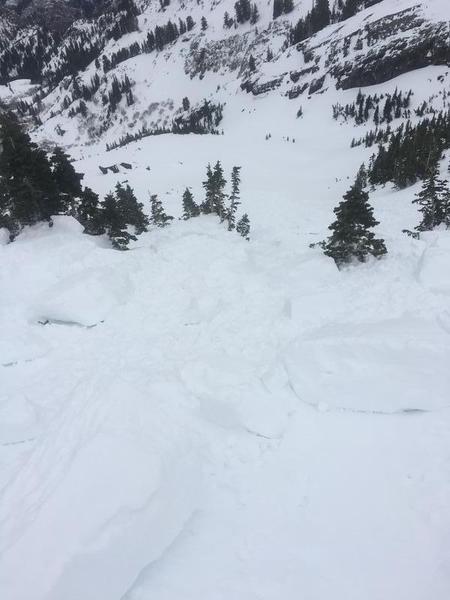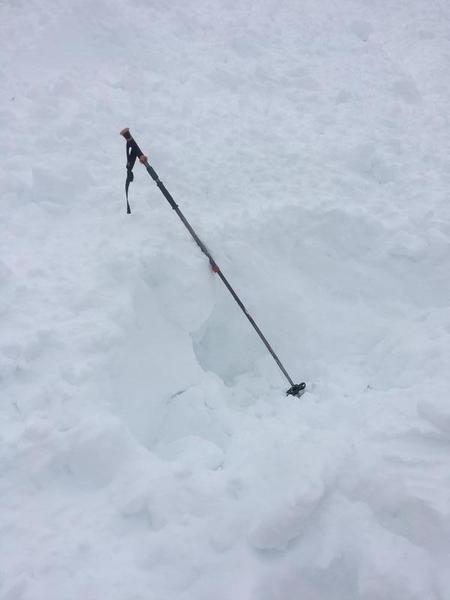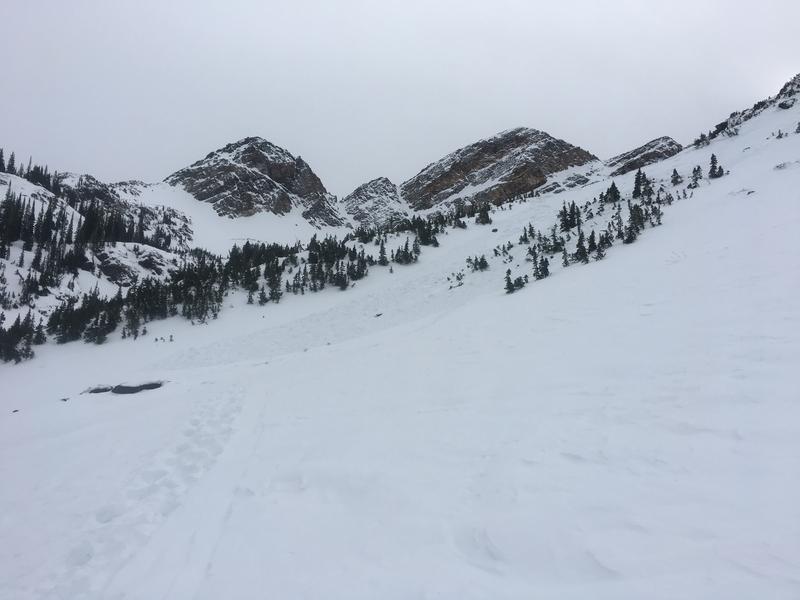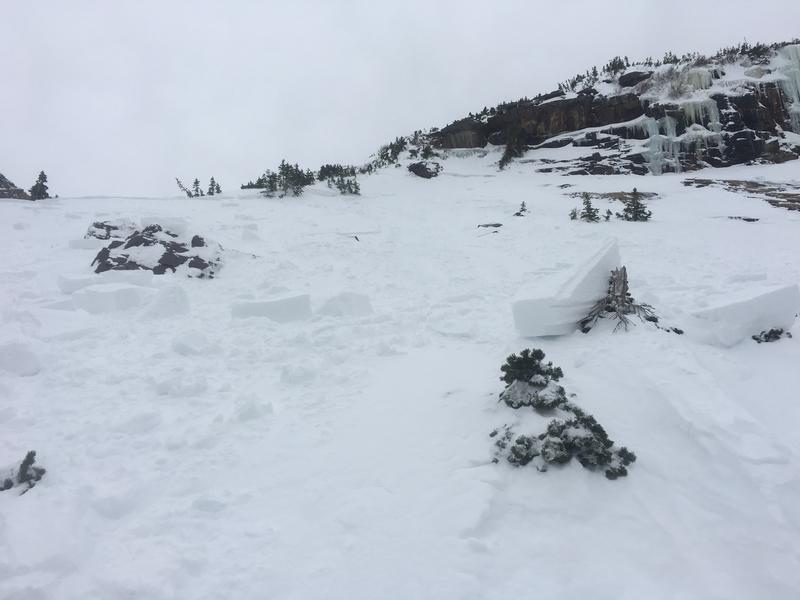 Coordinates