Observer Name
weed
Observation Date
Avalanche Date
Region
Rocky Hollow
Location Name or Route
Providence Canyon, Rocky Hollow, Providence Peak (South)
Elevation
9,000'
Aspect
South
Slope Angle
39°
Trigger
Snowmobiler
Trigger: additional info
Unintentionally Triggered
Avalanche Type
Hard Slab
Avalanche Problem
Wind Drifted Snow
Weak Layer
Facets
Depth
6'
Width
300'
Vertical
500'
Accident and Rescue Summary
3 sled riders went for an afternoon ride in Providence Canyon.  Two, both 42 yrs-old, are Cache locals, the third a friend from Montana.  They were playing in the aspen forest south of Providence Peak. Not knowing where he was, the visiting rider, 40-yr-old Nate rode his sled up a steep gully-shaped slope and got stuck just above a steep convexity.  42-yr-old Matt followed him up the slope, turned and started to help excavate the stuck sled.  42-yr-old Jack, who was playing in the trees to the west, saw his two partners working to free the sled high on the slope.  He rode up to join them, passed over the convexity and turned back down slope to join the digging.  At this point he could see the large avalanche running down the gully he had just come up.  The crown broke only around 20' below the stuck sled and the party of three.   They were pretty sure no one was below when the avalanche occurred.  
     I saw the fresh avalanche from across canyon, and made my way up to the chunky debris pile stacked in the gully.  I searched the debris with my beacon as I made my way up to investigate the avalanche, but thankfully did not get a signal.  As I was examining the deep crown of the avalanche, the three riders came back to the scene and told me their story...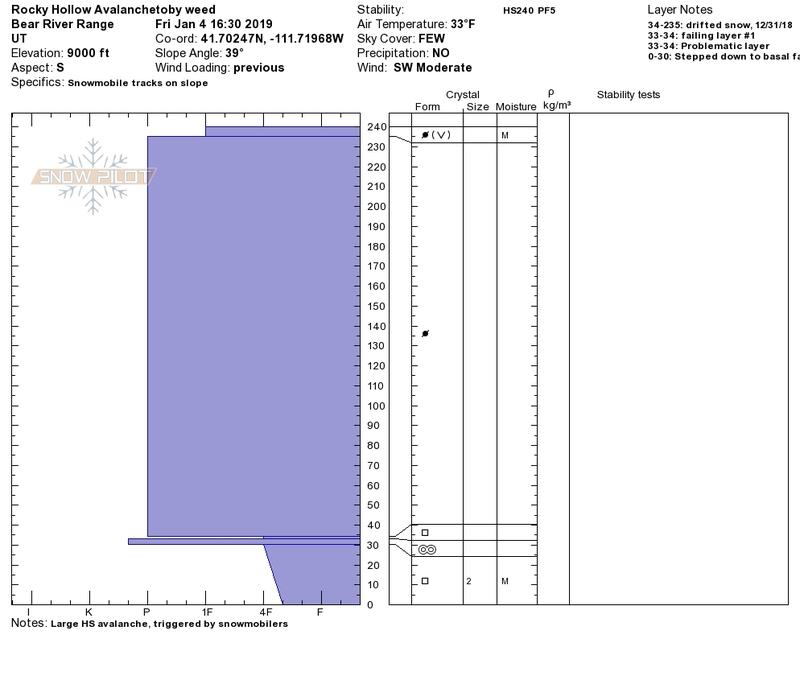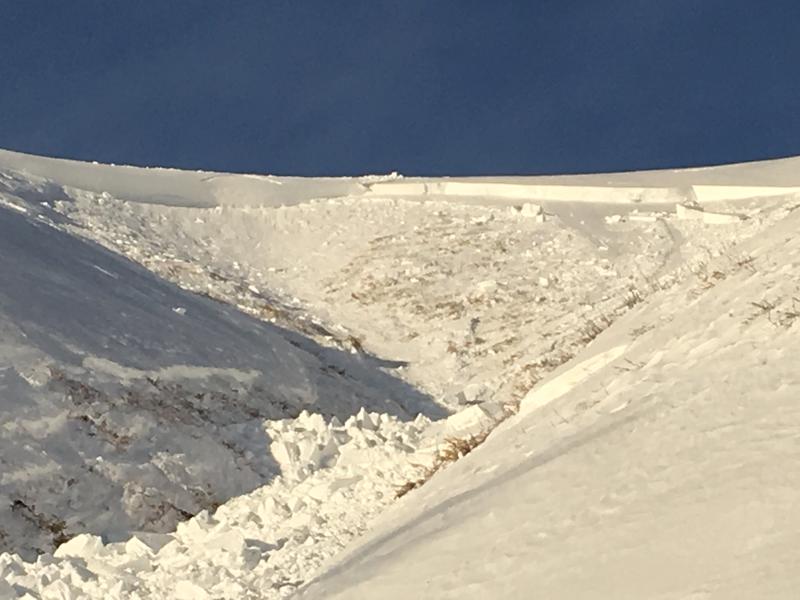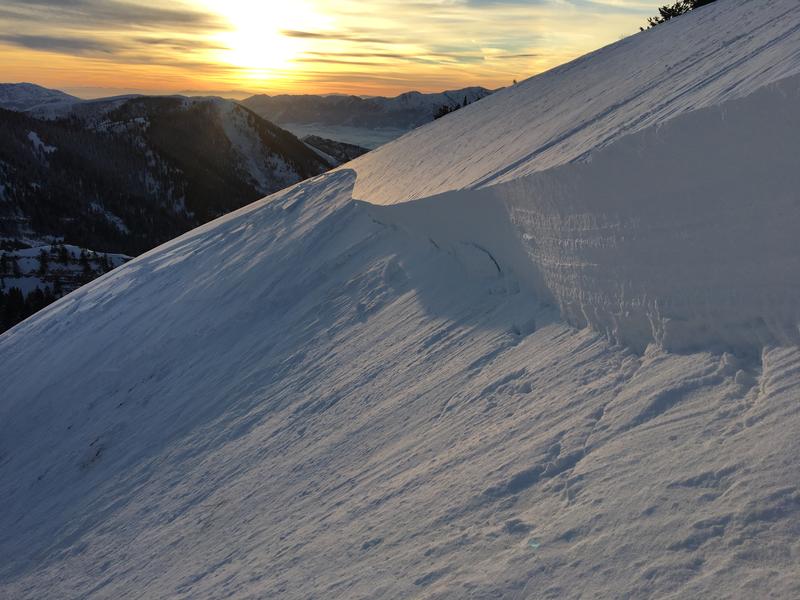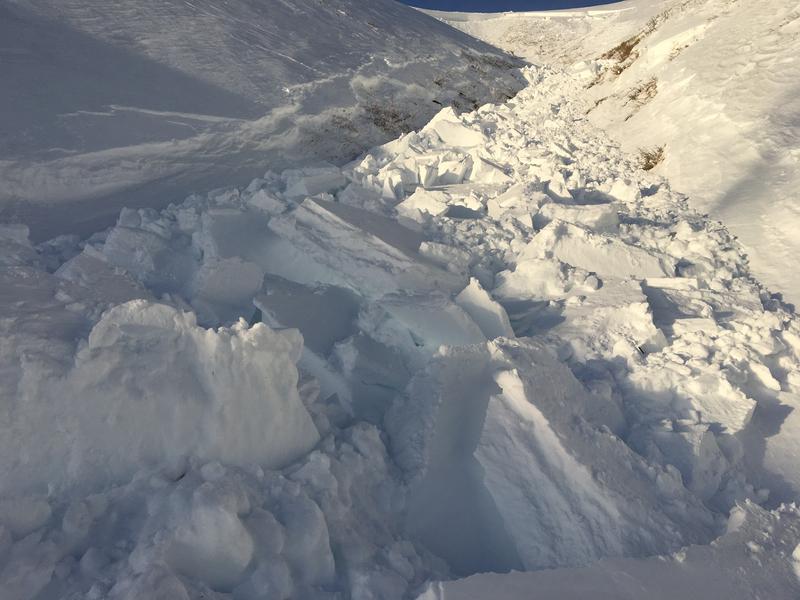 Comments
The hard slab avalanche consisting of wind drifted snow failed on a sugary persistent weak layer, faceted snow.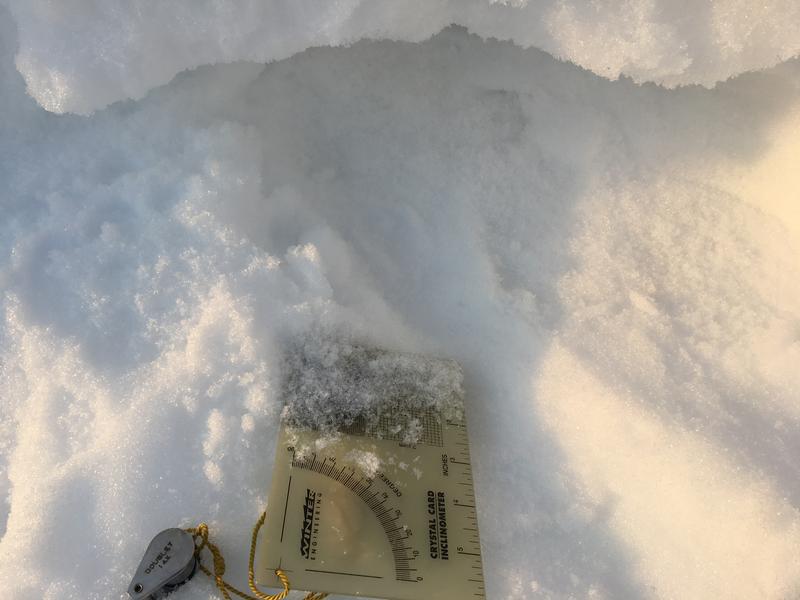 Video
Coordinates