Forecast for the
Provo Area Mountains
Issued by Mark Staples for
Monday, January 7, 2019 - 6:05am
Today the avalanche danger is EXTREME at mid and upper elevations. The avalanche danger is HIGH at low elevations. Avoid all avalanche terrain and avoid being under or near any steep slope. Even very small slopes can bury a person.
Strong south winds combined with over 3 feet of new snow have created very dangerous avalanche conditions.
ANYBODY going into or near the mountains today whether its skiing, snowshoeing, running, sledding, etc. should avoid being near or under any steep slope.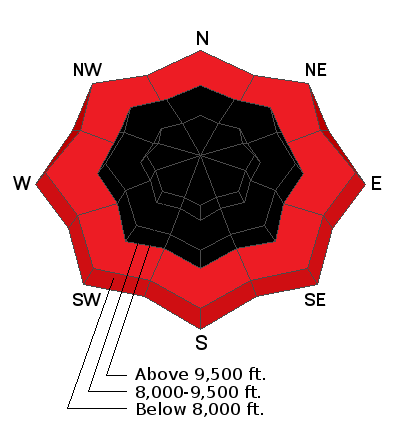 Learn how to read the forecast
here