Forecast for the
Provo Area Mountains

Issued by Dave Kelly for
Tuesday, December 13, 2022
The avalanche danger is CONSIDERABLE on northwest through east aspects where natural and human-triggered avalanches may break 2-4' deep and 200' wide, failing on a persistent weak layer of faceted snow. The avalanche danger is MODERATE on west-south-southeast aspects.
---
The north facing slopes that are harboring old weak faceted snow surfaces are not to be messed with.
---
HEADS UP - Please make sure any friends or family members who may be walking a dog, snowshoeing, etc. are aware that they can trigger avalanches on small steep slopes.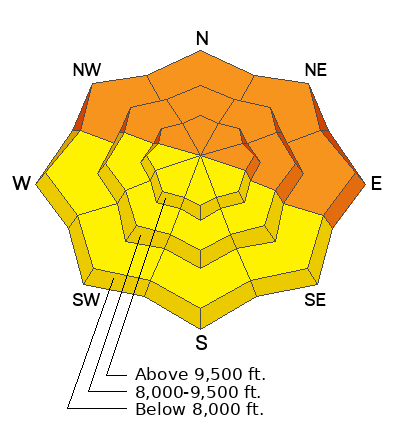 Learn how to read the forecast
here