Observer Name
Kobernik - Tremper
Observation Date
Saturday, February 8, 2014
Avalanche Date
Saturday, February 8, 2014
Region
Tibble Fork
Location Name or Route
Near Tibble Fork Reservoir
Elevation
6,400'
Aspect
Northeast
Trigger
Snowshoer
Trigger: additional info
Unintentionally Triggered
Avalanche Type
Soft Slab
Avalanche Problem
New Snow
Weak Layer
New Snow/Old Snow Interface
Depth
18"
Width
250'
Vertical
125'
Carried
1
Caught
1
Buried - Fully
1
Killed
1
Accident and Rescue Summary
According to preliminary information, a group of six young snowshoers were traveling in a narrow gully just north of Tibble Fork Reservoir in American Fork Canyon when they triggered a small avalanche.  It swept one women into the water of the creek at the bottom and buried her face down for about 40 minutes in the water.  Media report her name is Ashleigh Nicole Cox, 21.  
She had no pulse when she was recovered but it was reported they may have recovered a pulse either in transport or at the hospital. Media report that she passed away today, February 9th.  Our hearts go out to the family and friends with this especially tragic accident.
Terrain Summary
It was a steep gully with a stream at the bottom.  The avalanche descended just a short distance of about 125 feet into a creek, where the woman was buried face first in the water.  The Tibble Fork Resivoir area is a popular destination and trailhead and most of the terrain in the immediate area is fairly gentle.  But this particular, steep gully is between the reservoir and the main parking lot, just north of the road.  The site of the burial was only about 200 feet off the road.  These steep gullies are what we call 'terrain traps' because if an avalanche occurs, the snow and anyone caught has nowhere to go and ends up 'trapped' very deep at the bottom of the gully.  In this particular case, if the party would have walked on the north side of the creek, they would not have been caught even if an avalanche did occur.
Weather Conditions and History
The largest snow storm of the winter deposited over a couple feet of new snow at higher elevations but at 6,400' it was a mix of rain and snow as the rain-snow line was rising all day.  It was difficult to determine the exact weak layer due to very warm temperatures which had made the snow completely saturated on the day of the investigation.  A foot or more of old weak faceted snow was still present below the bed surface.  The bed surface was collapsing on the wet facets below which made the situation unsafe to do a complete investigation.
The avalanche appeared as a storm slab which contained snow from the most recent storm.  It may have broke just above a rain crust that formed January 29th.
Comments
We have not talked with anyone that was present when the accident happened so we are unsure about a number of things.  All of our information is from Search and Rescue teams or Lone Peak Fire who responded to the accident.
Below are comments about the accident which are based on my opinion.
I believe this was a case of 'innocent ignorance' as I suspect no one in the party had any idea that they were in avalanche terrain.  This is not to say they are stupid, just unaware.  It is easy to think this way with the avalanche site so close to the road.  However, all you need is a steep enough slope with snow on it and you're in avalanche terrain, no matter how close to a road or civilization you are.
I regularly spend time doing field work in the Provo area mountains and it is not uncommon to see snowshoers or snowshoe tracks in the bottom of gullies.  Many of these gullies are fairly small and seem unassuming to someone who has no avalanche education.  Also, they are often the path of least resistance for traveling so it is understandable why we see people in these gullied 'terrain traps'.
Brett Kobernik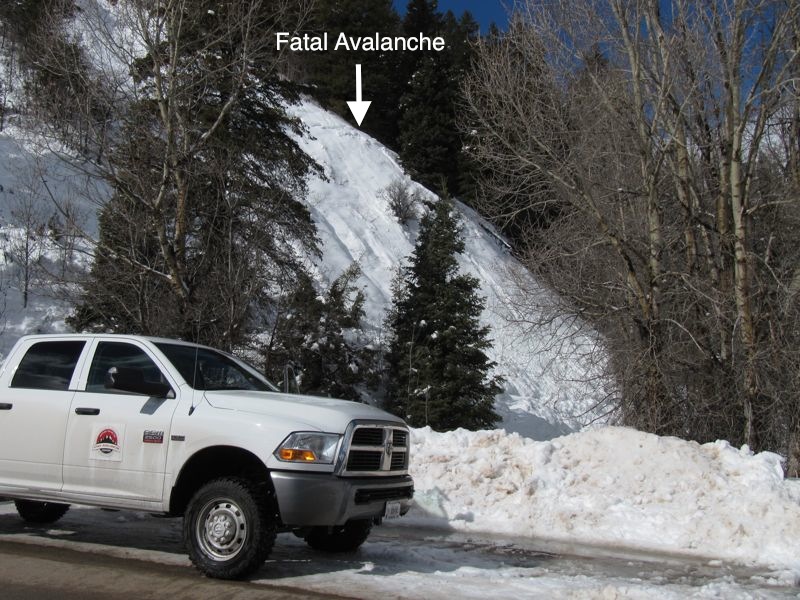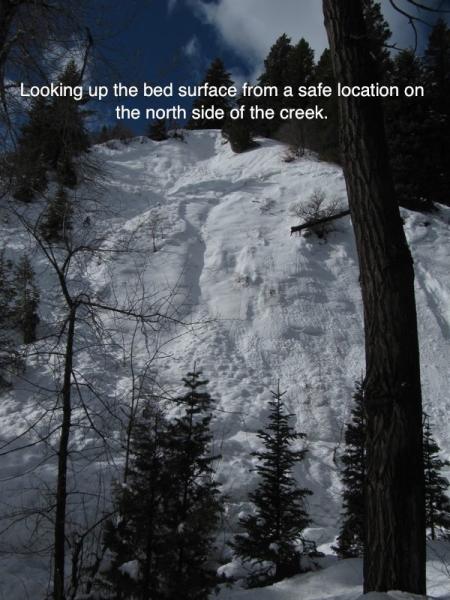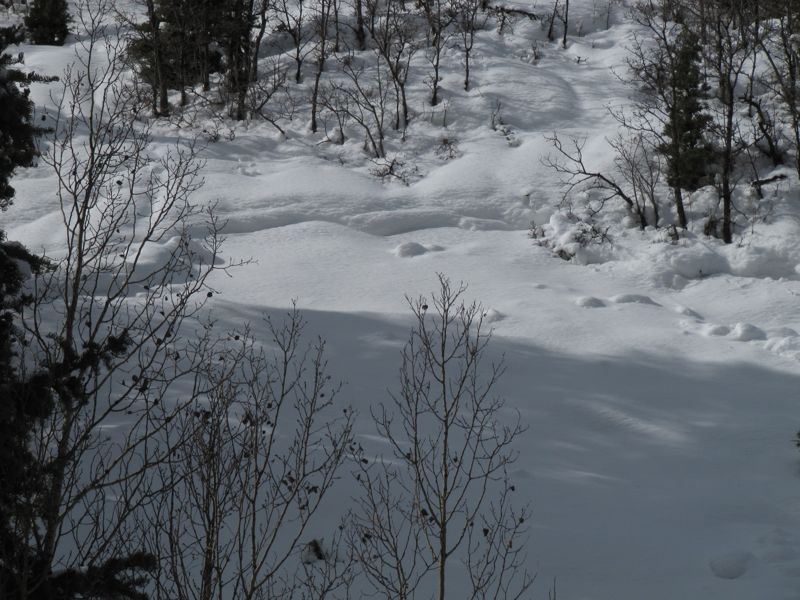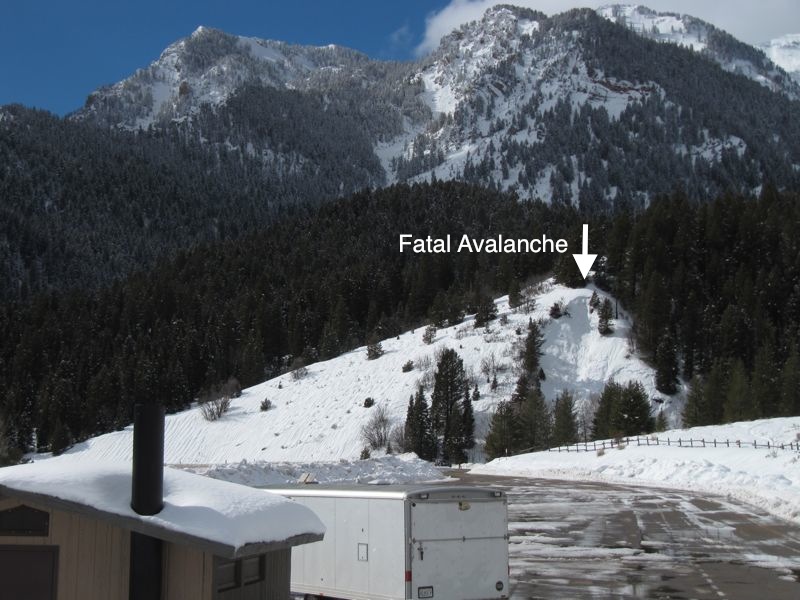 Coordinates