Forecast for the
Provo Area Mountains
Issued by Evelyn Lees for
Saturday, December 1, 2018 - 6:51am
The avalanche danger is HIGH, and backcountry travel in avalanche terrain is not recommended. It's not the day to be cutting it close - stay off of and out from under mid and upper elevation slopes facing west through north through southeast, where you can easily trigger avalanches 1 to 3 feet deep breaking on sugary facets near the ground. Avalanches can be triggered from a distance, from below and on slopes that have already slid this year.
There is also a CONSIDERABLE avalanche danger on steep slopes with wind drifts, which will be found at the mid and upper elevations.
For those with excellent route finding skills and conservative decision-making, head to low angle slopes with nothing steep above you, which have great riding conditions.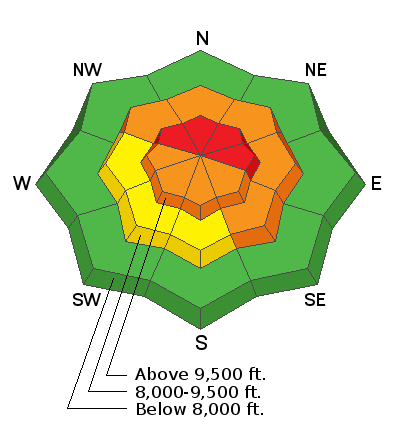 Learn how to read the forecast
here