Forecast for the
Provo Area Mountains
Issued by Greg Gagne for
Friday, November 30, 2018 - 7:37am
Human triggered avalanches are very likely on slopes facing northwest through east at upper elevations where the avalanche danger is HIGH. At the mid elevations the hazard is CONSIDERABLE on these aspects, as well as at upper elevations on aspects facing west through southeast.
Travel is not recommended on or adjacent to slopes steeper than 30 degrees at the mid and upper elevations on aspects facing northwest through east.
The good news is that the 12-18" of dense snow that has fallen since Wednesday has helped fill in mid and upper elevation southerly aspects, providing safer riding opportunities as well as excellent riding on lower-angled slopes.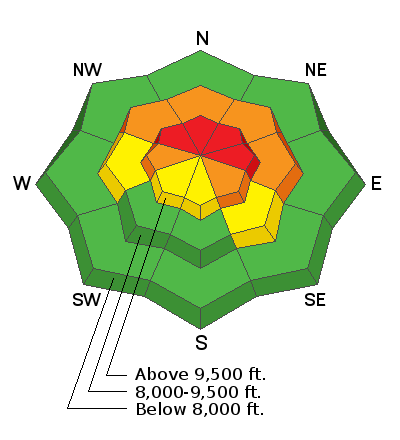 Learn how to read the forecast
here