Forecast for the
Ogden Area Mountains
Issued by Greg Gagne for
Sunday, January 6, 2019 - 7:02am
The avalanche hazard is CONSIDERABLE on all aspects in open, exposed terrain above 8500' for wind drifted snow, particularly on aspects facing north, northeast, and east. Snowfall today may create sensitive storm slabs on all aspects at all elevations. On slopes below 8500' the hazard is MODERATE.
The easiest recipe to enjoy today's storm snow is stick to low-angled, wind-sheltered terrain.
The hazard will be increasing as the day progresses, likely rising to HIGH by Monday morning.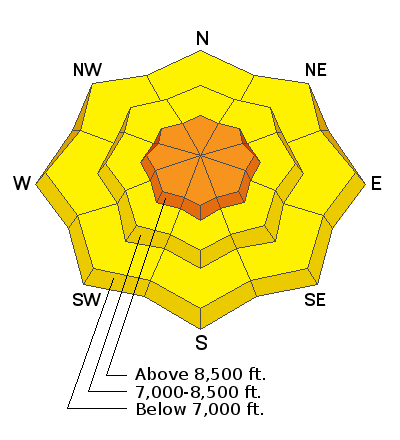 Learn how to read the forecast
here