Forecast for the
Moab Area Mountains
Issued by Mark Staples for
Wednesday, March 13, 2019 - 6:05am
Today heavy snowfall and strong west winds will make the avalanche danger HIGH on upper elevation, wind loaded slopes. All other terrain has a CONSIDERABLE danger.
Smaller avalanches of wind drifted snow should be happening naturally today.
Avalanches may break much deeper in the snowpack on buried weak layers. These larger slides will be deadly and make for dangerous avalanche conditions. The best option is to avoid avalanche terrain today.
At all elevations and aspects, the new snow will continue accumulating today and should easily produce shallow avalanches.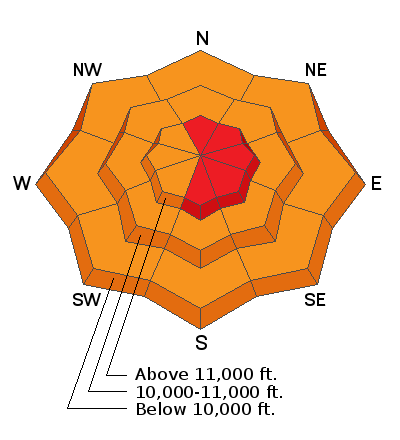 Learn how to read the forecast
here