Observer Name
Staples
Observation Date
Avalanche Date
Region
Above Treeline - NE face Pre-Laurel Pk.
Location Name or Route
Pre- Laurel Peak
Elevation
11,600'
Aspect
Northeast
Trigger
Natural
Avalanche Type
Hard Slab
Avalanche Problem
Persistent Weak Layer
Weak Layer
Facets
Depth
6'
Width
2,500'
Vertical
900'
Comments
This massive avalanche occurred sometime between Thursday (3/7) afternoon and Friday (3/8) night. It occurred after snow containing about 3 inches of water fell in the previous week. Strong W and SW winds loaded this slope which meant snow containing about 6 inches of water had been added to this slope prior to this slide. 
On average it maybe had a 6 ft thick slab. The crown face was 10+ feet deep in many places.
We were working in the area on Friday and observed very strong winds drifting snow at the trailhead. We discovered this avalanche on Saturday morning.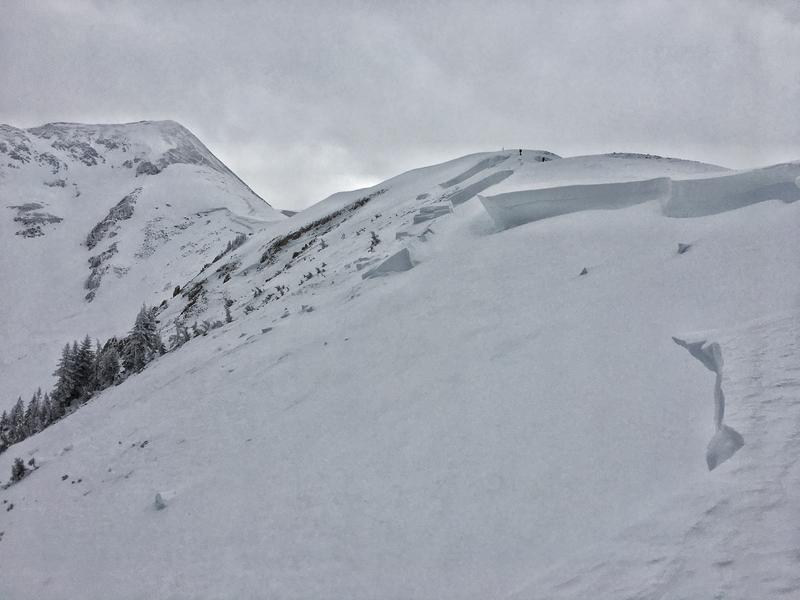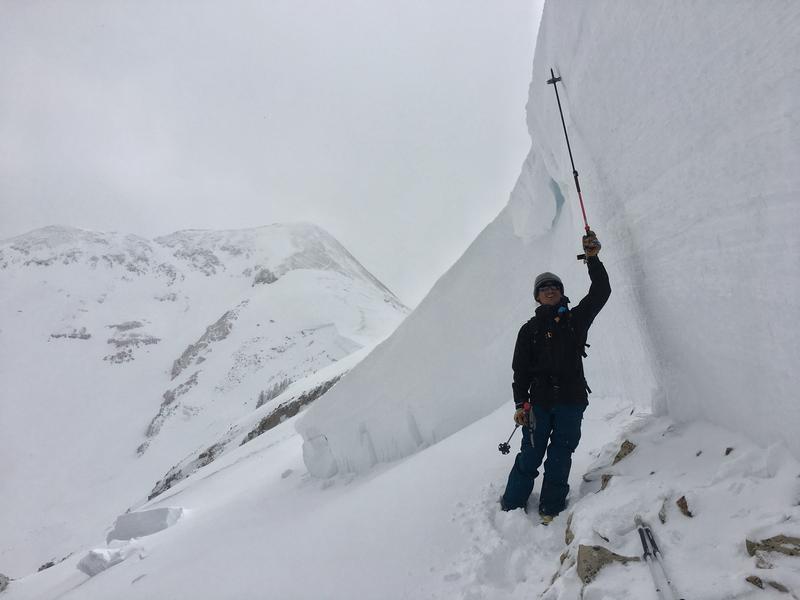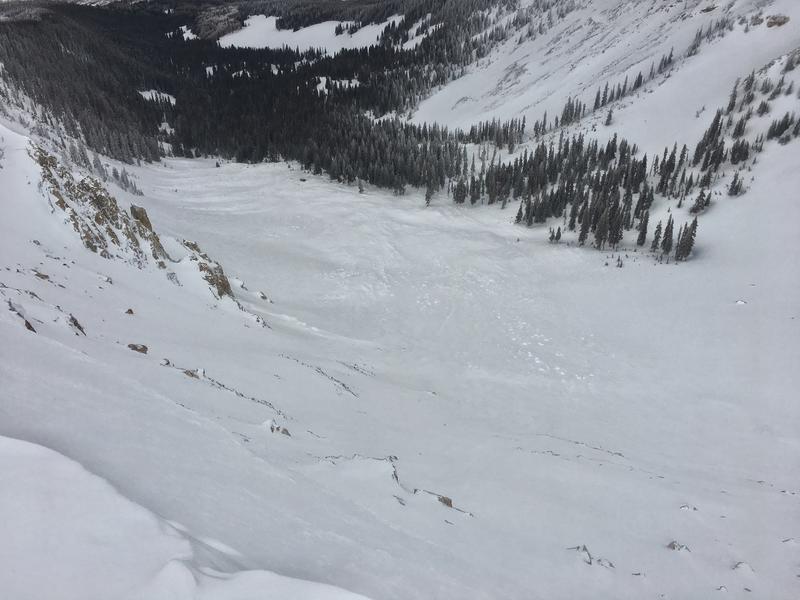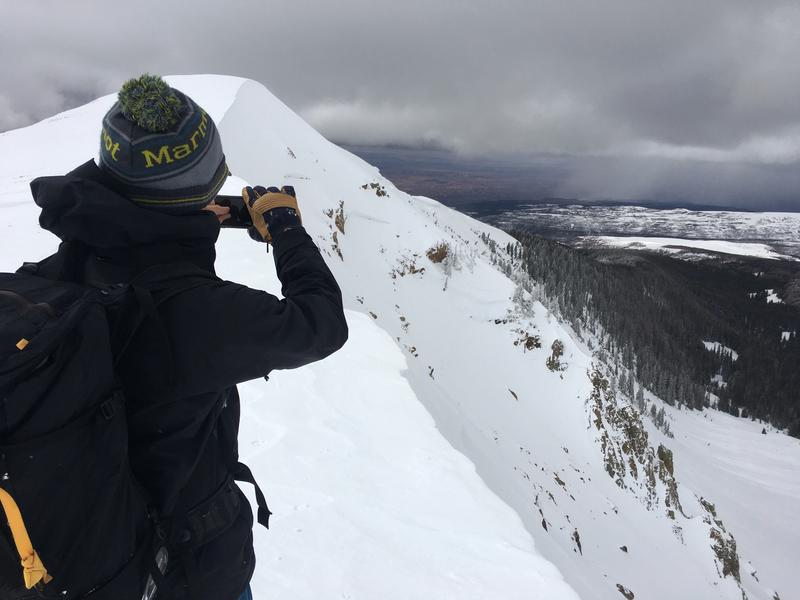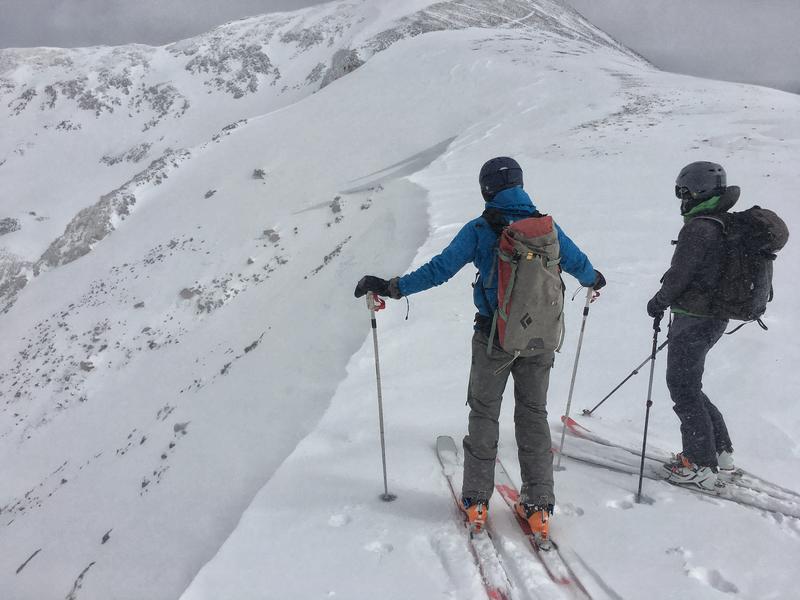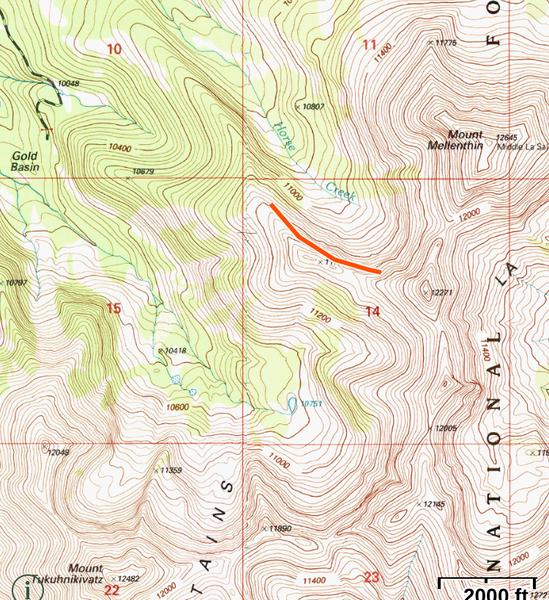 Video
Coordinates