Forecast for the
Logan Area Mountains
Issued by Toby Weed for
Wednesday, January 9, 2019 - 6:42am
CONSIDERABLE: Dangerous human triggered avalanches are possible at all elevations, but more likely on drifted upper elevation slopes and lower elevation slopes with poor snow structure. You could trigger avalanches releasing on a persistent weak layer remotely or from a distance. Avalanches at lower elevations could impact unsuspecting people who are usually not at risk.
Use extra caution in the backcountry today.
Evaluate snow and terrain carefully, make conservative choices, and avoid steep slopes with wind drifted snow.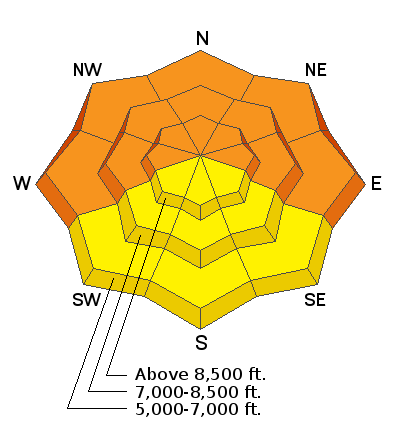 Learn how to read the forecast
here