Forecast for the
Logan Area Mountains
Issued by Toby Weed for
Friday, January 11, 2019 - 7:09am
CONSIDERABLE: Wind drifted snow remains unstable on some lower elevation slopes with buried persistent weak layers, and dangerous human triggered avalanches are likely. Heightened conditions exist on most other previously drifted slopes. Avalanches are possible on lower elevation slopes in areas that you might not expect to see one. They could impact unsuspecting people who are usually not at risk of avalanches.
Evaluate snow and terrain carefully, and avoid steep slopes with previously wind drifted snow.
Be extra careful in foothill areas where you might normally take the kids sledding or the dog for a walk.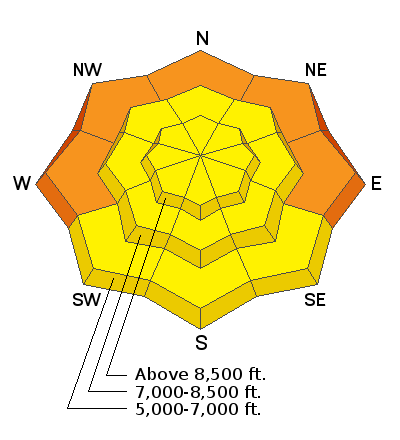 Learn how to read the forecast
here