Forecast for the
Logan Area Mountains
Issued by Toby Weed for
Monday, January 7, 2019 - 7:09am
HIGH: Very dangerous avalanche conditions exist in the backcountry, and heavy snowfall and drifting from strong winds will cause the danger rise further. Large natural and human triggered avalanche are likely. You could trigger avalanches remotely or from a distance.
Avoid travel in backcountry avalanche terrain.
Stay off and out from under steep slopes and obvious or historic avalanche paths.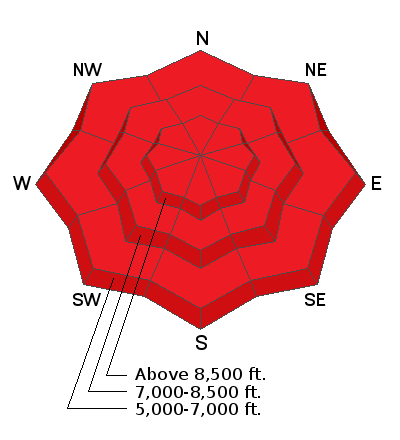 Learn how to read the forecast
here