Forecast for the
Logan Area Mountains
Issued by Toby Weed for
Sunday, January 6, 2019 - 7:15am
CONSIDERABLE: Expect rising avalanche danger in the backcountry as snow accumulates and is drifted onto steep slopes today. Heightened conditions already exist this morning due to wind drifted snow, and dangerous conditions will continue to develop in the mountains. Soft slab and loose avalanches will become more likely as fresh snow accumulates, even in sheltered terrain. Avalanches may fail on feathery surface hoar or a shallowly buried sugary persistent weak layer, and some could be remote triggered from a distance. The danger will continue to rise overnight, with natural avalanches becoming increasingly possible. Expect HIGH danger on many backcountry slopes tomorrow.
Use extra caution in the backcountry today.
Evaluate snow and terrain carefully, make conservative choices, and avoid steep slopes with wind drifted snow.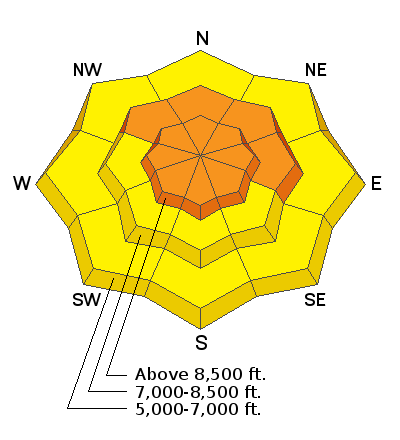 Learn how to read the forecast
here