Forecast for the
Skyline Area Mountains

Issued by Brett Kobernik for
Tuesday, March 14, 2023
The overall danger rating is LOW.
There are still things to look out for today:
Avoid cornices and steep slopes that have recent deposits of wind drifted snow.
If the snow becomes wet to the point where you are punching deep into loose wet snow (especially at lower elevations) stay off of and out from underneath steep slopes, gullies and ravines.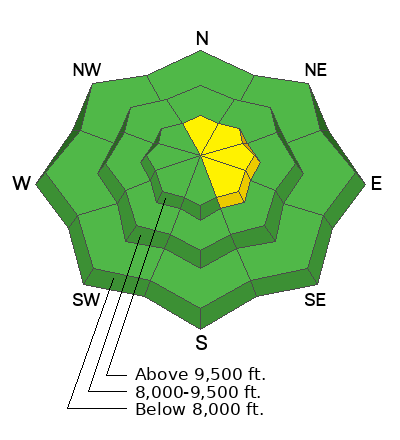 Learn how to read the forecast
here