Forecast for the
Salt Lake Area Mountains
Issued by Drew Hardesty for
Sunday, February 14, 2021
DANGEROUS AVALANCHE CONDITIONS WILL EXIST FOR THE NEXT SEVERAL DAYS.
The danger is estimated to be HIGH and may rise to EXTREME in some areas in the next day or two.
Natural and human triggered avalanches are expected. Even unusual avalanches are possible in atypical terrain on atypical aspects and elevations.
Travel Advice: Avoid being on or beneath steep slopes.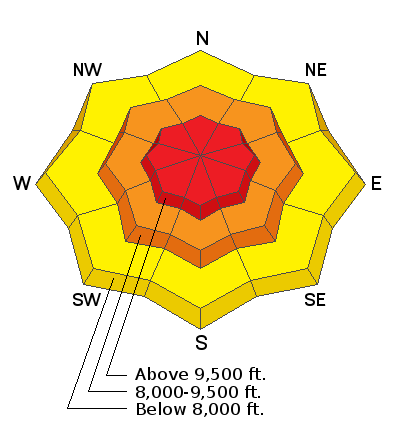 Learn how to read the forecast
here