Forecast for the
Salt Lake Area Mountains

Issued by Drew Hardesty for
Sunday, December 15, 2019
A CONSIDERABLE DANGER exists on many mid and upper elevation slopes. The danger is most pronounced on steep northwest to easterly facing terrain at the mid and upper elevations. In this terrain, human triggered slides may step down 3-4' deep and hundreds of feet wide. This terrain is to be avoided.
A Word to the Wise - Low angle south and west facing terrain: Low Risk - High Reward
---
If this is too much, enjoy the powder at one of our world class ski resorts.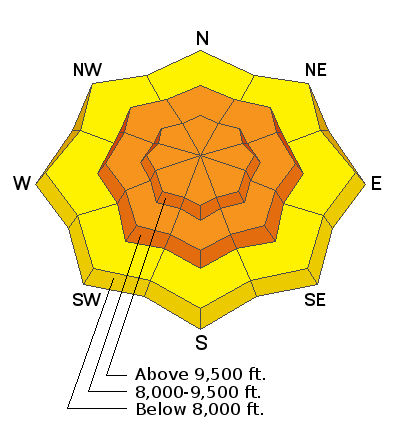 Learn how to read the forecast
here