Forecast for the
Provo Area Mountains
Issued by Drew Hardesty for
Monday, March 11, 2019 - 6:46am
Many slopes still have a
CONSIDERABLE danger at the mid and upper elevations.
New snow avalanches from the recent storm can be triggered 1-2' deep on steep slopes. It's also possible to trigger a much larger and deeper slide that breaks into deeper weak layers on aspects facing northwest through north through southeast at the mid and upper elevations. With any extended sun and heating today, the danger on the steep sunlit slopes will rise accordingly.
Safe and excellent powder riding can be found on low angle northerly slopes with no overhead hazard.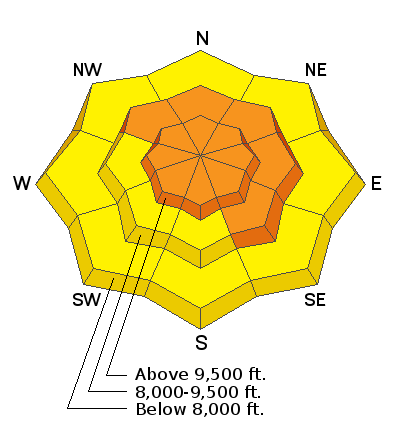 Learn how to read the forecast
here