Forecast for the
Ogden Area Mountains

Issued by Nikki Champion for
Friday, March 10, 2023
Heavy snowfall, high winds, and warm temperatures will cause the avalanche danger to rise to
CONSIDERABLE
on all aspects and all elevations. The high winds will continue to create unstable slabs of wind-drifted snow at all mid and upper elevations. Both loose snow and slab avalanches may be possible within layers of new snow from the last two weeks.
Dangerous avalanche conditions exist in the backcountry today.
---
Pay attention to the rain line at mid and lower elevations. If we see sustainable rain on snow we may begin to see wet activity within the saturated snowpack. If the snow surface has become wet and unconsolidated, it is time to move off of and out from underneath any steep slopes at that elevation band.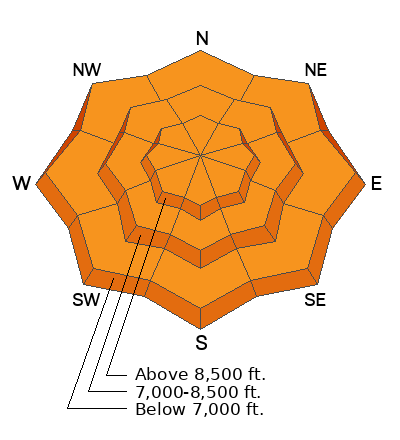 Learn how to read the forecast
here