Observer Name
Adam Bowen/Matt Brown
Observation Date
Avalanche Date
Region
Salt Lake » Big Cottonwood Canyon » Days Fork » Two Dogs
Location Name or Route
Two Dogs on the back side of Flagstaff LCCL
Elevation
9,500'
Aspect
North
Trigger
Skier
Avalanche Type
Cornice Fall
Avalanche Problem
Cornice
Depth
Unknown
Width
Unknown
Comments
There are some large cornices on the northern facing ridgeline on the back side of Flagstaff dropping into Two Dogs. While skinning along the ridge, one of the cornices broke without any assistance while two skiers passed by at what seemed like a perfectly safe distance from the edge (~4 feet). A huge chunk went down the hill and could have caused some serious damage/injury if anyone had been down below. It hit a couple of trees and split apart, but the largest chunk that made it all the way down was probably 6 feet long, 3 feet deep, and 3 feet wide. The fall triggered slough below, but it all seemed to be the top layer of the snowpack. There is still a fragile piece of the cornice that will likely fall soon (shown in the pictures).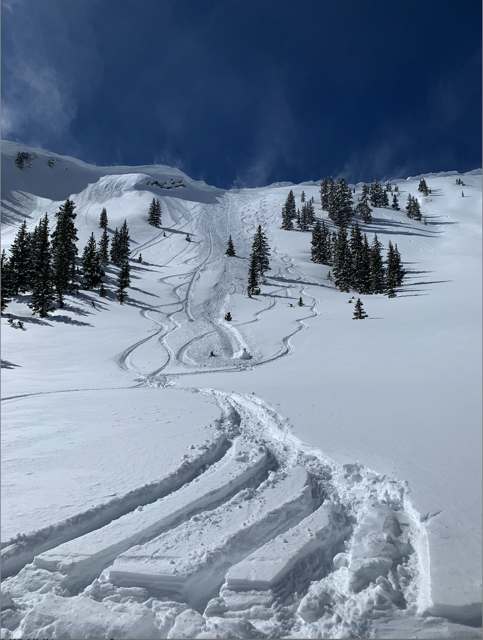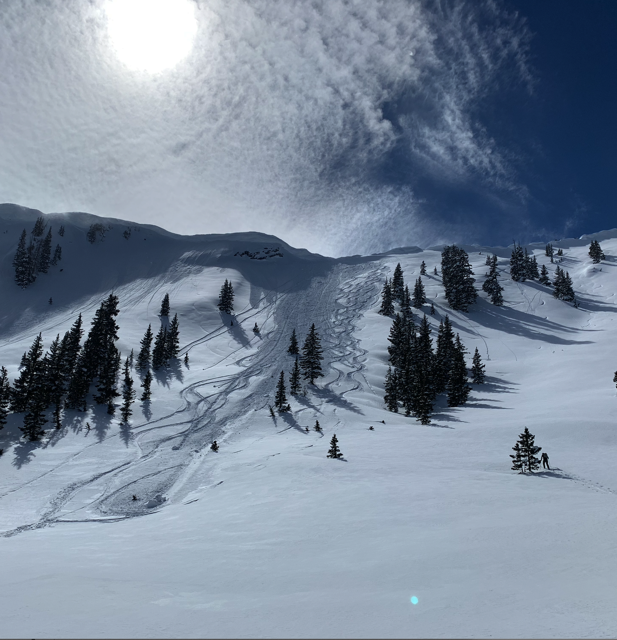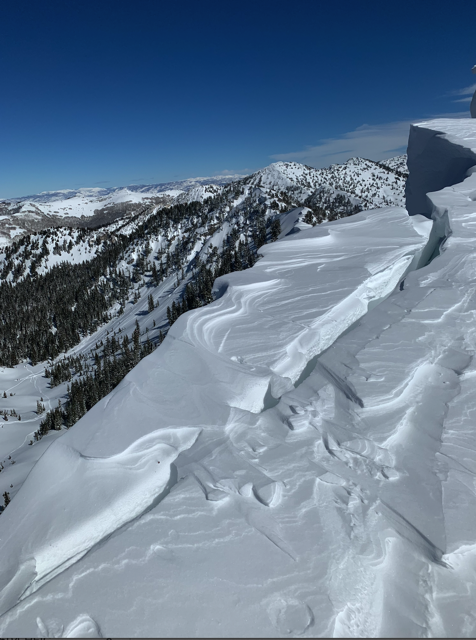 Comments
Second report from Matt Brown's group at the bottom of 2 dogs that watched the cornice fall and the avalanche:
After descending Two Dogs we were transitioning and noticed two skiers looking for a drop in point on top of some large cornices. We heard a crack and saw a pretty large, maybe 10' long piece break right above us. It started a small slough as well. The largest piece stopped maybe 70' away.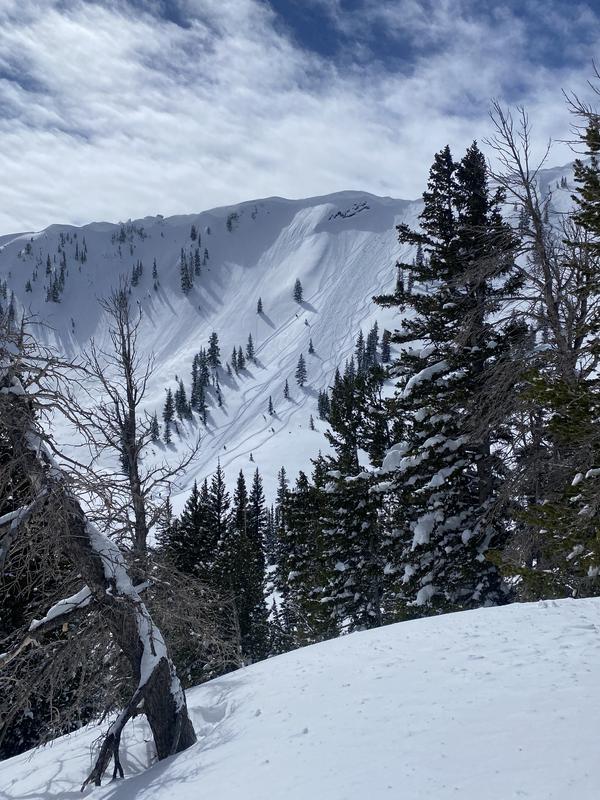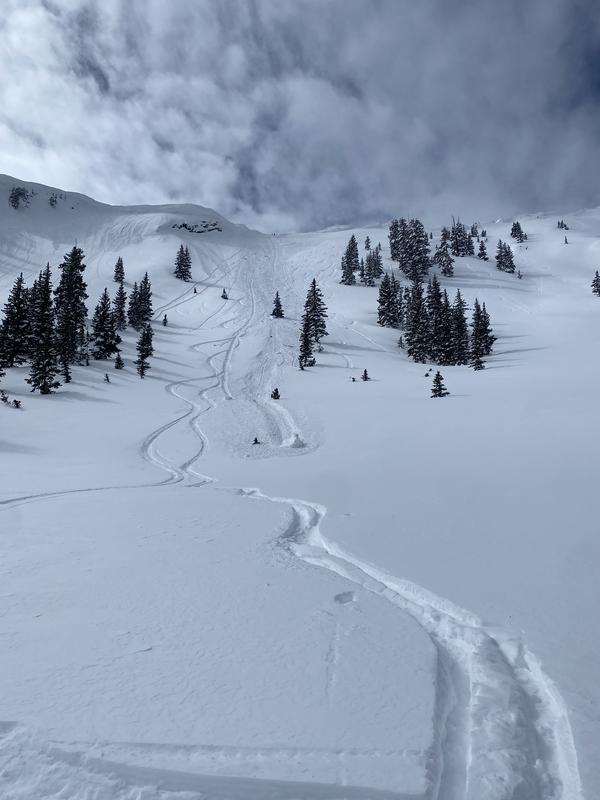 Comments
Forecaster comments- Thank you to all groups that reported this avalanche. Please remember the Central Wasatch is a busy place, when traveling near or managing cornices be cognizant of other parties.
Coordinates