Forecast for the
Moab Area Mountains

Issued by Eric Trenbeath for
Monday, March 13, 2023
Areas of
CONSIDERABLE
danger remain on steep slopes above treeline that face NW-N-E where thick slabs of wind drifted snow are capable of producing avalanches 2'-4' deep.
---
The avalanche danger is MODERATE on all other aspects and elevations and human triggered avalanches are possible including loose, wet avalanches on sun exposed slopes as the day heats up.
---
Spring time in the mountains means that things can change quickly and there can be an assortment of avalanche problems within an hour or an aspect of one another. It is a good time to year to be willing to adapt and change your plan if the weather or snow conditions change.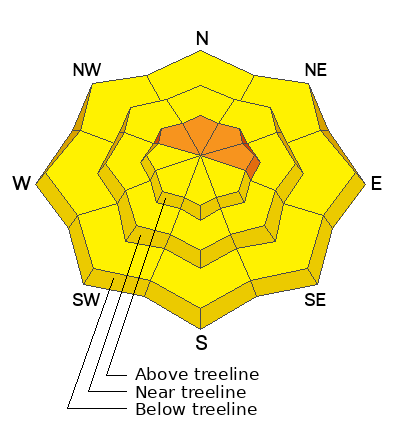 Learn how to read the forecast
here