Forecast for the
Moab Area Mountains

Issued by Eric Trenbeath for
Sunday, March 12, 2023
The avalanche danger is
CONSIDERABLE
on steep slopes near and above treeline that face NW-N-E and human triggered avalanches involving recent and wind drifted snow are likely.
---
The avalanche danger is MODERATE on all other aspects and elevations and human triggered avalanches are possible.
---
The mountains have received a significant load of wet, heavy snow. Avalanches stepping down to buried weak layers are possible. Give things time to adjust before venturing into steep terrain.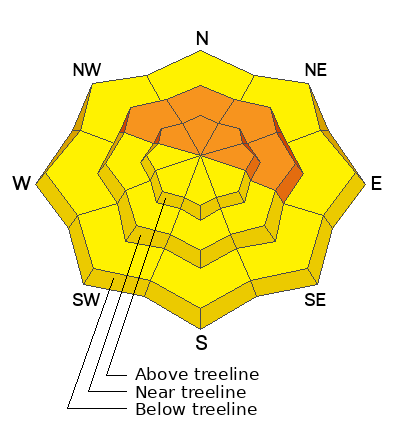 Learn how to read the forecast
here