Forecast for the
Logan Area Mountains

Issued by Toby Weed for
Friday, April 21, 2023
Heavy snowfall and drifting from increasing southwest winds will elevate avalanche danger to
MODERATE
on slopes steeper than 30° at all elevations. As heavy snow accumulates and is drifted into avalanche starting zones at upper elevations,
CONSIDERABLE
danger may develop. Natural avalanches will be possible and people could easily trigger 1 to 2-foot thick slab avalanches of wind-drifted snow.
---
Make conservative decisions if you venture into upper-elevation terrain. Evaluate snow and terrain carefully.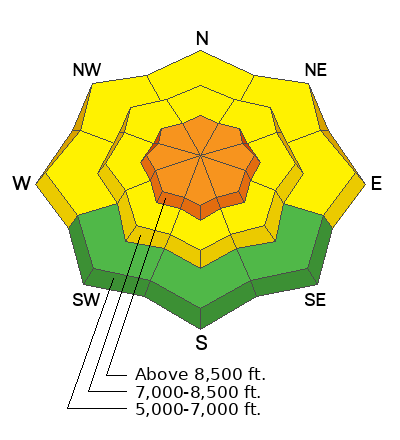 Learn how to read the forecast
here