Forecast for the
Logan Area Mountains
Issued by Toby Weed for
Thursday, February 7, 2019 - 6:12am
CONSIDERABLE: Significant accumulations of heavy snow and drifting from sustained southwest winds have caused dangerous conditions, and triggered avalanches are likely at upper and mid elevations. Slab avalanches consisting of wind drifted snow and large cornice falls are most likely on upper elevation north, northeast, and east facing slopes. Slopes with buried persistent weak layers were overloaded by heavy drifted snow, increasing the chances of triggering a dangerous deep hard slab avalanche.
Make conservative decisions and evaluate snow and terrain carefully.
Stay off and out from under ridge-top cornices and steep slopes with recent deposits of wind drifted snow.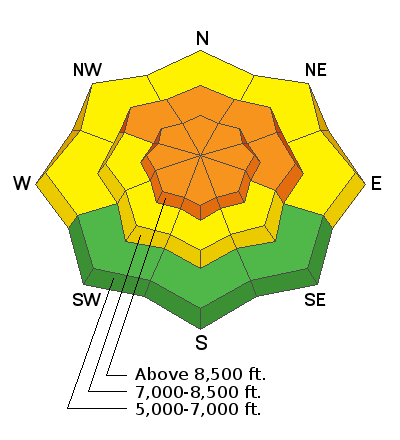 Learn how to read the forecast
here